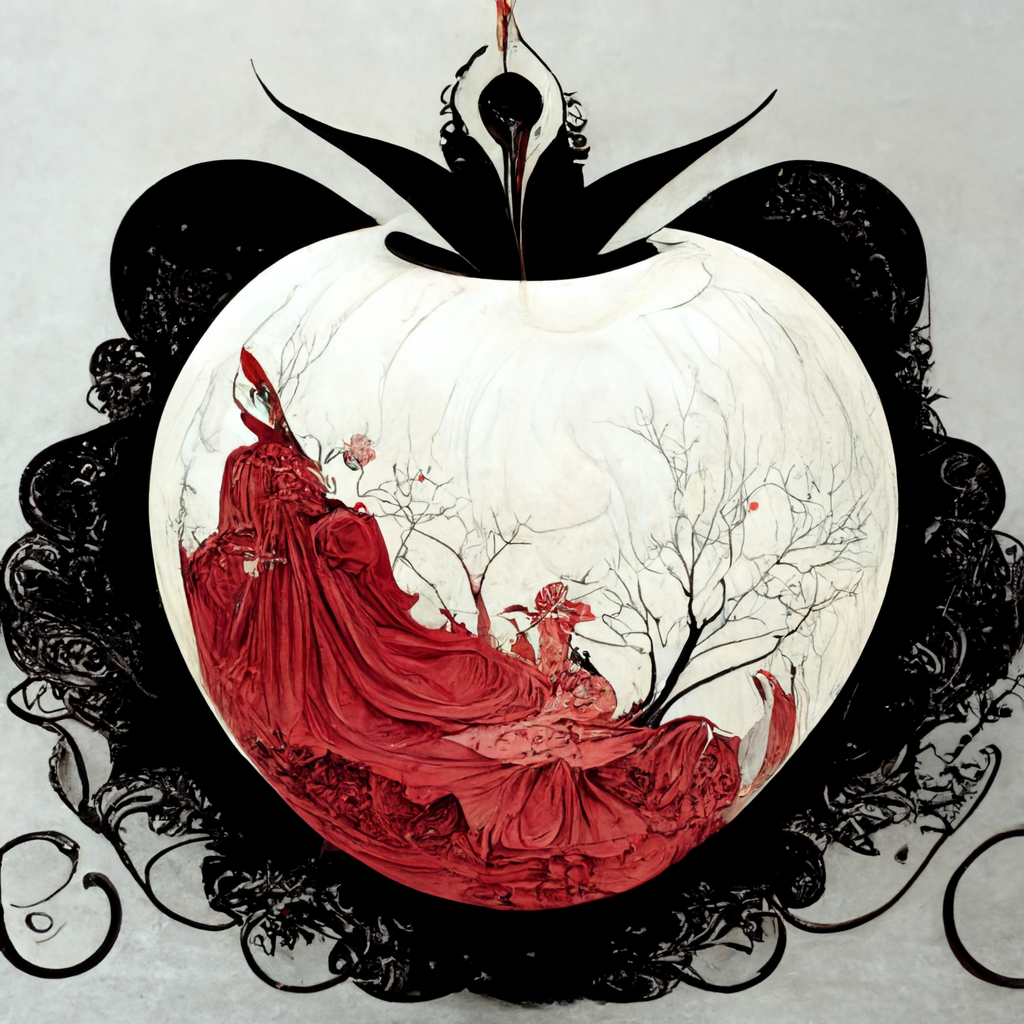 To AI, or not to AI, that is the question.
And despite the debate reaching its peak in the last few days, it really has been since the early days of Midjourney. Because let's face it: before AIs started doing pretty decent and interesting work, nobody really cared. And yes, they did exist before and used copyrighted work before.
And to set things straight before getting you through a wall of text and few images, I want you to know it's going to be a long post, one with lots of both against and pro-AI stuff. Some of it will be discouraging for artists. But I think I will also have a few things to say that will make you feel better, if you're someone like me who deals on aesthetically pleasing imagery for a living. And I also have some encouraging things I have not read elsewhere.
Ahead:
What we're talking about: Midjourney and AI
On rainbows
Is AI art?
Photography and vibrators
Trends and waves
Rightful compensation
Credit and art prizes- niches
What we're talking about: Midjourney and AI
AI imagery has been around for a while. But it's with Midjourney that everything became relevant. Because Midjourney is damn good.
What is it?
Long story short, for the user it's a chat on the Discord server. You pay for a subscription (there's a free trial) and get the chance to write a message (called prompt) on the chat. The AI creates four images for you. It basically "googles" each word, finds what elements the images that come up have in common, and generates something with those elements.
Pretty simple and boring so far. But the incredible thing is that the AI learns. Every time you pick one of those four images to be remade in higher quality, the AI learns there's something there that was more pleasing or that was more fitting to the words. This is what is called "training". And the more the AI is used, the more it "learns".
I had just tried the beta version when MJ reached one million users. Even if they were all on the free trial, this means an average of 15 quadruplets of images to train on, for each subscriber, was produced. For the free version only. And many users were already on the paid version. So the thing has some pretty strong statistics now, to tell if the image it has produced is a blue sunflower or not.
You can also give a specific image link as main source image. Reference, basically. Like when you give a street artist a photo of someone to portray in their style. The artist has seen thousands of faces in their life, so they know what a face is, what elements it needs to have, and then the reference image is used to make the drawing look like it, to create resemblance. The training is basically the AI walking around the virtual world and making the needed experience to know what is what. What is a face, what is blue, what is flower and why flower and rose and sunflower are not the same thing. Like a toddler.
In this way, something that started as a clumsy monster-generator ended up creating incredible fakes of Lady Gaga as Harley Quinn. No Adobe needed. Fake photos used to make trash-news website articles have already popped out.
People think that AI takes pieces of random art around the internet and pastes them together to get a new image. This was years ago, those were early stages. And we never got to see Midjourney that young, when it got out it was already way ahead of this.
Sometimes the internet people seem to worry about signatures popping up on images. They think it's the author's. It's not. It's just that most of the images MJ found while searching the entered words, had a signature (see the art nouveau poster example below). So MJ thinks it's a needed element to make a "painterly" image, for example. If you google "oil painting" and most of the images have signatures, MJ "thinks" that a signature is something needed, on an oil painting. And generates one with random signs and almost-letters that becomes a visual element of the image. It's not a signature of stolen work, it's like knowing that glasses usually have two lenses connected.
MJ doesn't copy…anymore. The copies didn't get out. When MJ got to the open public, it was doing its own thing already, and for a long time.
In the image above you can get an idea of how the four previews looked some months before I published this post, the precision on faces was…lacking. I asked for a golden haired young man qith a white robe embroidered in gold around the neck. I also specified that I wanted the goldwork to be vines and flowers in a round shape and that the fabric needed to be light, the hair wavy and long-ish. The result was quite far from what I had in mind.
Now it has learnt much (example at the end of the post, all the examples above are from some months ago).
In the image below, you can also see it has a generic "fantasy game illustration style" which I did not request. I just requested a bard playing a yellow string instrument in a blue room. But the style of super defined and bright color areas was something it found in most of the database images related to the term "bard". So it tried to make its own. And honestly it was not what I was looking for. The term "bard" was something I though of, but it would have gotten closer to my goal if I wrote something like: "young man holding a yellow lute, renaissance oil painting". AI users also have a learning curve, and it's far from easy to get it do what you actually want. You don't "just type stuff".
On this subject, the AI was "fed" images from all over the internet, to acquire its "taste" and "knowledge" of what the world is. It can not go around the world and experience it, that experience needs to be fed to it. This doesn't mean that the images fed to the AI were then reproduced almost exactly and "owned" by those who had entered them. That's not how AI works. And you need to understand this before you comment, please. If you think we're still at the copy and collage level…you do not know what we are talking about.
On rainbows
Let's make an example. You ask a newly born AI to make a rainbow.
The AI "googles" (it's more complex than that, but let's keep it easily understandable here) the word "rainbow", as it doesn't know what a rainbow is. It's like a child who has never seen one or hasn't heard it described. Someone tells the child to draw a rainbow. The child has a smartphone.
So well, there are some photos of rainbows, some emojis, some scientific diagrams of how a rainbow is formed. The child looks at all the images and sees that there are some things that these have in common: colors, always in the same order, and in elongated shapes.
It creates four images: a cartoonish one with super sharp areas of each color, surrounded by black lines, one with transparent color areas blurring into each other and a background landscape image like the photo, one with a white background, and lots of written things it doesn't understand and mimics by adding random letter-looking things sothat it has the feel of a scientific diagram. And then a rainbow candy. A nice sphere-like candy with sections of each color.
The person who asked the child tells which one was the original target, and the child learns that when a rainbow is asked, it's usually the one of the photo, with the blurred areas, if there's nothing added to the request like "cartoon" or "candy". So the next time they're asked a rainbow, something closer to what was preferred will be produced.
Then make the child do a lot of rainbows, and every time he learns better which ones are expected, according to the request. AI learns from experience. Then it "knows" that when "cartoon" is added, the colors should be sharp, that when "rainbow dress" is requested, the colors should be applied after having produced some fabric-like-things on a human-like form.
Once you get this, you can understand what is a primary and secondary element.
Imagine how many rainbow images the AI has been "fed", to know what a rainbow can be in every context: rainbow umbrella, rainbow cake, rainbow pottery, rainbow unicorn.
When an artist complains that their work was used to "feed" the AI for training, they're complaining it's been used as part of the "google" search, to give the AI a world to explore that allows it to understand what we're asking. Which in our case includes the emoji rainbow, the candy one and the science ones, which did not come out in the final realistic image produced, they taught the AI that the rainbow was a sequence of colors. Something that could have been taught by any other rainbow images, the candy one just happened by.
Should we get credit for something like this, that doesn't show on the final image and that was not intended in the result? Should I credit every photographer's portrait I've seen in my life, that made me understand what is a portrait and what is not, every time I create a portrait?
I am not sure, honestly. The candy had very little to do with the final image.
BUT it is an entirely different thing if I ask the AI to make a rainbow in the style of Van Gogh. It was my intention to get that, I requested it specifically, and the final work is recognizable! Van Gogh never made rainbows, not that I know of. But still, that is an entirely different matter.
It is also a very different matter if you have an AI app (Lensa) that uses the main AIs as base, to then apply further filters to allow it to copy precisely the style of certain artists. And you do not know it, only programmers know which artist has been targeted to copy the style. Which is a real problem that needs addressing. In these case yes, we need credits ans compensation. Urgently.
But I am a person who likes to credit even inspirations. And I know how unpleasant it is to see your work "hommaged" without credits, or even shared again. So I think that if the original image has so much to share with the final one, that it gets recognizable…it should be credited. If a specific artist's style was intended as part of the final result, it should be credited. And paid!
Because if I sell an artwork based on someone else's work (example: if I sell an image with a model in it, the model would need to profit from it as well), I think the profit should be shared among all those who made the image worthy of being sold.  And MJ is selling the service, as Lensa and others. So…well, see in the compensation section.
Is AI art?
This is the question, isn't it?
People have been asking this since the first AI images went viral for real. "You're not a real artist" or "AI artists are not artists" comments have been all over the place, especially in AI-specific groups.
But the question is not this, not really. The question is much more complex and philosophical and as old as crayons:
WHAT IS ART?
If we stopped roughly before WWI, one could easily say that art is a visual language that aims for beauty, and therefore reflects the taste of each time. But since then a lot has changed, and nowadays the real heirs to Botticelli are those who create debatable things at the Biennale, things most can't understand unless explained. And at the beginning art was not separate from writing: images, as realistic as possible, were made to record history. And then photography stripped art of the need to record as precisely as possible. Art has become about the message, more than the aesthetic. It's a language, it's something that communicates, it needs to have meaning and trigger emotions.
I am an artist, though I am not sure what art is. I think we can split the question in two, and leave the answer to each of us: does the nature of art belong to the process even before the image is finished, or is it in how is it perceived by the viewer?
Because to "make" art, you need feeling and a message. And yet, if we limit art to that, there's a lot of pretty images that have been commissioned, that artists made without much purpose, just to earn a living. And a lot of those are perceived as art by the viewers.
So I am unable to detangle the matter from this part.
Then, if we only consider the public, if we say that art needs to trigger emotions in the viewer…well, Midjourney stuff does it pretty well, in its lucky results.
So is AI produced imagery art? I am not sure. But it can be damn pretty. If art is just beauty, AI is art. If there's more, maybe it depends on the purpose.
Let's tackle the other part of the debate: can you call yourself an "AI artist"?
Not sure. Doesn't feel right, even though it will probably become a "thing". Taking credit as an artist for something the AI did, and that's been published as came out from the AI…does not make an artist of you.
You're like someone entering a tattoo studio and asking for some ink in your skin. You ask for the image, the style, the color and the area, but you're not the one making the tattoo. You go to a certain artist because you like their style. For MJ imagery you deserve as much credit as you do for brainstorming with your tattoo artist, approving and asking to change sketches. That's about it, in my opinion. The beauty of the result is not to be credited to you.
Making AI imagery makes you feel incredible, like you did it. Oh, I tried, it's addicting. But you did not make it. The pleasing aspects of the image are not really up to you. They come from training. They're…math. You just pick among options that are statistically pleasing. That thousand of selections defined as more pleasing than others. The nuances of the palette, the composition… they come out successfully even without you behind the keyboard. The more the AI is trained, the less attempts it needs to get a pleasing image. It needs work to get exactly the elements you want, but the pleasing aspects are already there. The "art part" does not come from you.
AI "artists" are not artists, they are the ones commissioning art.
The AI is the brain doing the job, studying thousands of images, looking at hundreds of all kinds of pictures on the internet to find out what pleases us the most.
This for example was obtained with the prompt stating more or less "art nouveau commercial poster of a woman holding a tea cup". The brand name is a part of the imagery, and appears so often in art nouveau posters, that Midjourney created his. Is this woman a specific woman from a period poster? Nope. Is the brand name ripped off? Absolutely not.
These images are from the version 3 of Midjourney. Now it has gone ahead. That painterly and slightly messy effect can now be requested but is no longer the only style it does. However I find these old experiments to be extremely helpful in showing how AI works to those who never experienced it.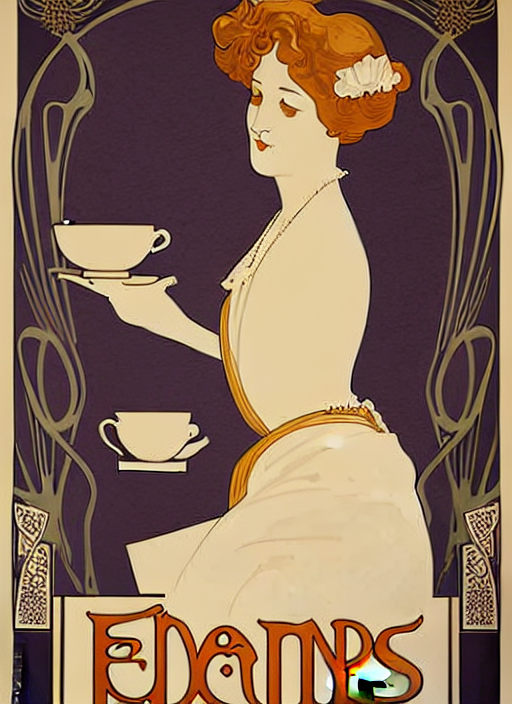 Photography and vibrators
Because in long articles you need some funny subheadings.
Anyway, this is the common comparison: AI to painting and photography is what photography was to painting.
Painters were desperate when photography came out. Photographers didn't need to know how to properly draw a face, they didn't need the same training. And they came up with an image of someone in an instant, for a fraction of the price.
In a world where having your image preserved was the monopoly of painters…having that first source of income taken away was scary.
But people didn't stop getting paintings. Sure, few survived. Those who went to cheap painters because there was no alternative did turn to photographers. Those who couldn't afford drawing classes or had no talent for them sometimes turned out to be excellent photographers. But some painters survived. Ladies still wanted to be painted by Picasso because he was Picasso.
"We can't all be Picassos".
Unfortunately. Very few can achieve the perfection, technique and beauty he could achieve in his teenager years, before thinking of innovations.
But right now…would you like to live in a world without photography? No phones, only drawings in newspapers, only one or two paintings of the landscapes you've seen on holiday and no way to capture that lovely sunset selfie with your loved ones in the moment. No photo albums of your kids, of your cat or dog, just a few drawings that maybe you paid to the only artist you could afford…and don't even look at them at all. That's why I say there's no going back.
Photography also freed art. It created a niche for new artists, new work, new money. And at the same time art was free to get madly creative, because if someone just wanted realism, there were photographers. You got Boldini, impressionists and all of that, even before cubism. Yes, there was less money for the art world, but it didn't disappear.
This comparison has been overused. And I think there's one that works on a more personal level. Yes: vibrators.
Human sex has a whole plethora of emotions. A vibrator can make you feel good, but can't make you feel loved by someone else (by its own of course). Humans can't vibrate in the same way on their own either. And then there's a whole range of wonderful things that can be done with both humans and vibrators. Also vibrators on their own, without not even one human… are pretty pointless.
Vibrators didn't make human partners go out of fashion. No matter how amazing they can be in certain contexts.
Yes, AI learns, a vibrator doesn't. Yet. But there are good and bad things about learning from a whole crowd, so read ahead.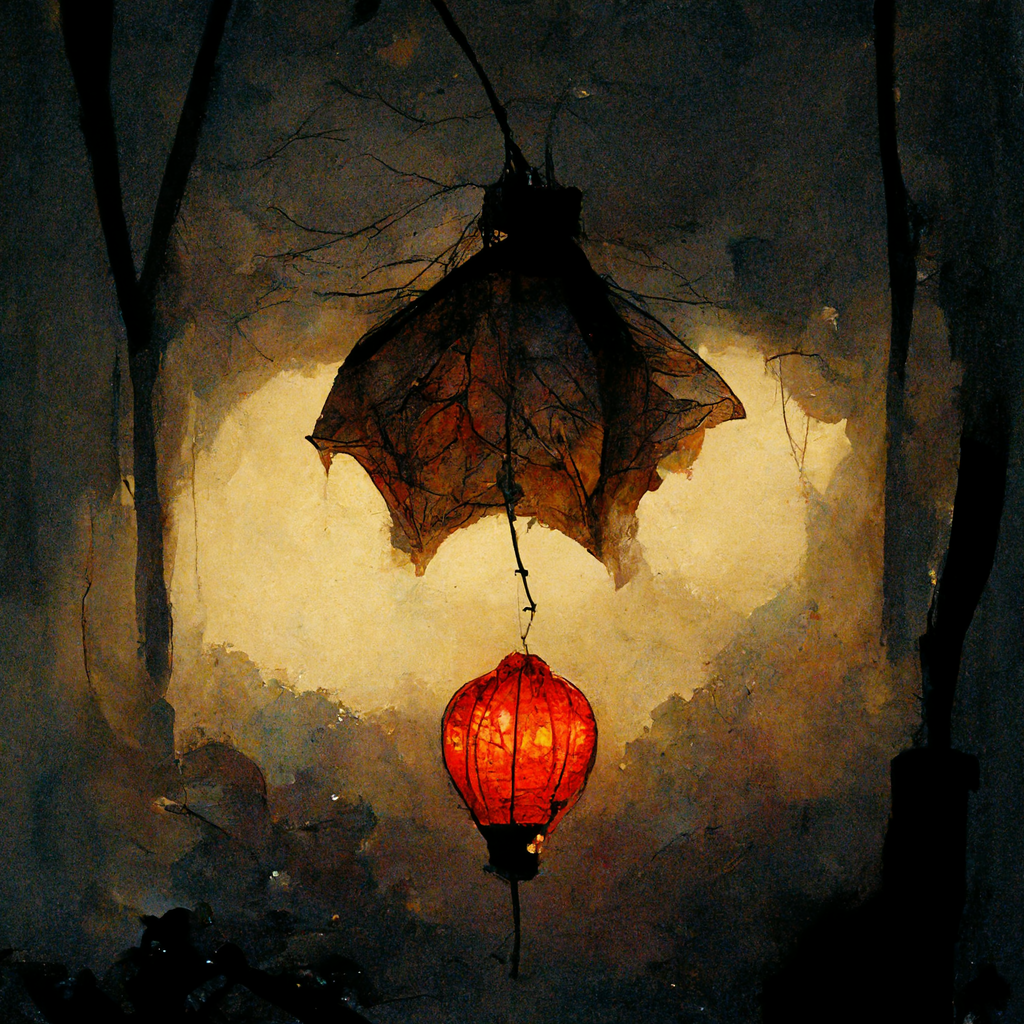 Trends and waves (encouraging things)
How do I imagine the art world in twenty years?
I honestly can not imagine a world where AI gets back in the bottle. It's impossible. There are things that need to be fixed and thoroughly improved, and not just about hands. But it's too big to get back.
We need to brace ourselves and adjust, change, evolve. We are the creative people and there's a limit to what an algorithm can achieve. Emotions are not genuine, not new and vibrant, if they come from math.
What do I mean?
Well, as I mentioned, there's a problem in having the thing trained by the whole world.
There are other AIs, not just MJ. Some of them are basically used for anime characters. Now… using those to get a small breasted girl is almost impossible. Why? Because most of the people chose to work on busty girls, trained the AI to prefer large breasts. So you end up needing to ask for an androgynous boy, if you want a girl that doesn't look like she came out of an adult videogame.
This happens on everything. My field? Butterfly dresses. Everyone asked for a butterfly dress, everyone doing costumes. I did as well. When MJ still didn't understand how a mannequin was made, or how fabric worked, before it got to one million users. I got some interesting blobs that one could imagine being worked into dresses. Now it's more precise, but I don't think people will end up requesting wedding gowns they designed on Midjourney. Why? Because they would be similar to thousands of other ones. There is a "generic AI dress look". All the butterfly dresses it does now are pretty, but quite bland. Average. Boring. And that is not something you want. You don't want it for your graphic novel, you don't want it for your book cover, you don't want it for anything except a brainstorming or something low-profile like creating D&D avatars for your campaign. You don't get to art because you want something that exists in thousands, you want the graphic novel that captures your heart, the album cover that inspires and that makes your work recognizable, the book cover that identifies your series. In a world of AI book covers…it would be hard to remember a single book, wouldn't it?
You can see the waves in chats and groups. Every time someone comes up with something interesting (blueprints of dragonfly winged keys, mother of pearl fairy gowns and such) everyone is doing it. And the images come out just like that. You never get something "yours" that no one else can make. These images don't have their own style. Even when you enter an image as reference.
So I think the future of AI should be something where an artist (and yes, that I would consider art and artist) does the slow process of training their own private AI to evolve a style that is not contaminated by other users and that is not available to everyone.
Rightful compensation
Which brings us to the use of styles belonging to other people. Yes, I did my art nouveau-inspired fabric by adding "William Morris", "Alphonse Mucha" and many others to the list. Because back then the more you added, the cooler it sounded . Never really worked like that, and today still there's this style of hyper-long prompts where you write everything and the opposite of everything just because it sounds cool ("unreal engine" in the prompt without even knowing what it was for, anyone?).
Especially with art nouveau MJ did a pretty good job. I altered all of them and used several MJ images that I adjusted, pasted, copied, painted over and composed to create the final print. The thing you see printed didn't come out of MJ like that.
I had fun playing with Caravaggio and Bernini's names, basically I tested how far it could go back then. And gosh, it has improved since I last used it, just a few months ago!
However, I paid for MJ service. There was profit for MJ owners. And my interest in the result was linked to the style of those masters.
I firmly think it would be just fair to have some sort of compensation for the summoned artists. Part of what I paid to MJ needs to go to those artists, or the institutions that care for the preservation of their work.
Yes, images from living artists have been used to train the AI. Without permission. Was wrong and I think MJ creators should have had more respect for them. And for non-living artists as well.
But I don't think the AI can unlearn all the images that have been used without permission. Not going to happen. Let's face it: the internet unfortunately is full of people using images without credits (sigh, every time they share that Fortuny-inspired dress I made without crediting).
Yet, if AI is the problem, it also can be the solution.
How I think this could be fixed:
Every time someone writes an artist's name in the prompt, some money needs to go to them. Every time. And if the artist isn't alive, that goes to the museum or foundation owning the work. And if there's no way to getting back to someone able to collect the money, it goes to art-supporting charities, such as those interested in forming new artists in disadvantaged communities and such;
Every time an artist writes to have their name banned, this should be done. Celebrities as well. Normal people as well, there should be a common list of forbidden names that AIs can't use as main reference in the prompt or reference image;
When an image or image link is given, the AI should do a google images research to see if a name comes up. It's not that hard to do.
But these things need to be part of a global AI regulation. There's no meaning if only MJ or Stable Diffusion do this, when we have Chinese AIs popping up where you can even create things that are prohibited on MJ. And yes, to recognize offensive and indecent images, the AI needed to be trained on them so it could report users. It can be done, stuff can be excluded from AIs.
The thing is: how much this is considered a relevant problem by those who could actually make the laws?
Unfortunately I live in a country where only my cynicism was left alive, and little or nothing of my hope. But I will fight for these rights and my community, even though most artists seem just pissed and unable to think much, right now.
Credit and art prizes- niches
Last thing, we need to know where the image came from.
In a world where deepfakes are just a click away, we need some kind of signature. We need some kind of reverse research.
Think of art prizes, people winning money for something that can not be considered art, competing against people who trained themselves to get there. Imagine an AI generated savannah sunset on the cover of National Geographic. Or even worse: imagine an AI image created to fake an alibi during a process.
So, I think one should be able to reverse-research the image among AI databases, to find matches.
If that was possible, lots of close matches would pop up easily, and interest in the technology could decrease. The AI is as creative as its users, and geniuses are really really few. And AIs work on statistics. So you get the average taste of the masses (ugh). Yes, it is pretty, but how interesting is it, when everyone can have it? Exclusivity is something that drives the markets. And non-AI artists will need to improve their marketing skills.
AI art could have its own competitions, new jobs for those who can get original for real with it, and this kind of stuff should be welcome!
Not all sketches are done in photoshop nowadays, not everyone likes to write on a laptop, and there's still people doing photography on film. Not all sculpture is done with 3d and all of that.
So where will we go from this?
I have no magic mirror. But it's hard for me to imagine a future without AI imagery now, it's too incredible.
But I can see (optimistically) a future of fair AI, and not the jungle it is now.
We do need laws. We need them to be international. And we need them soon.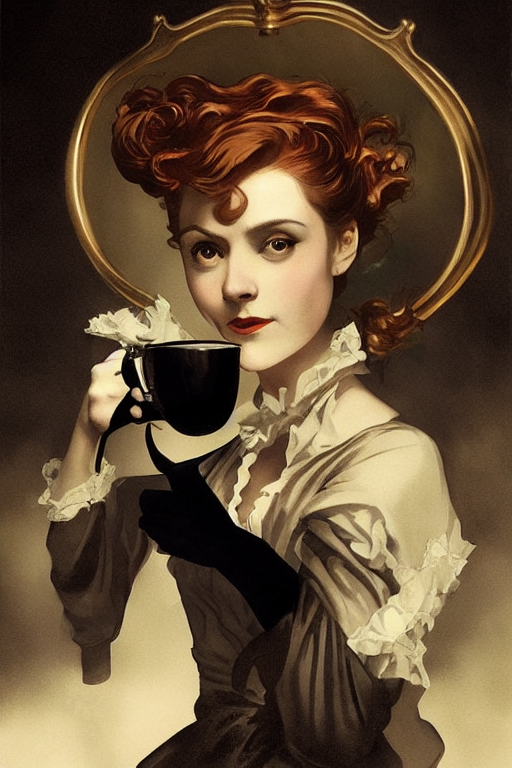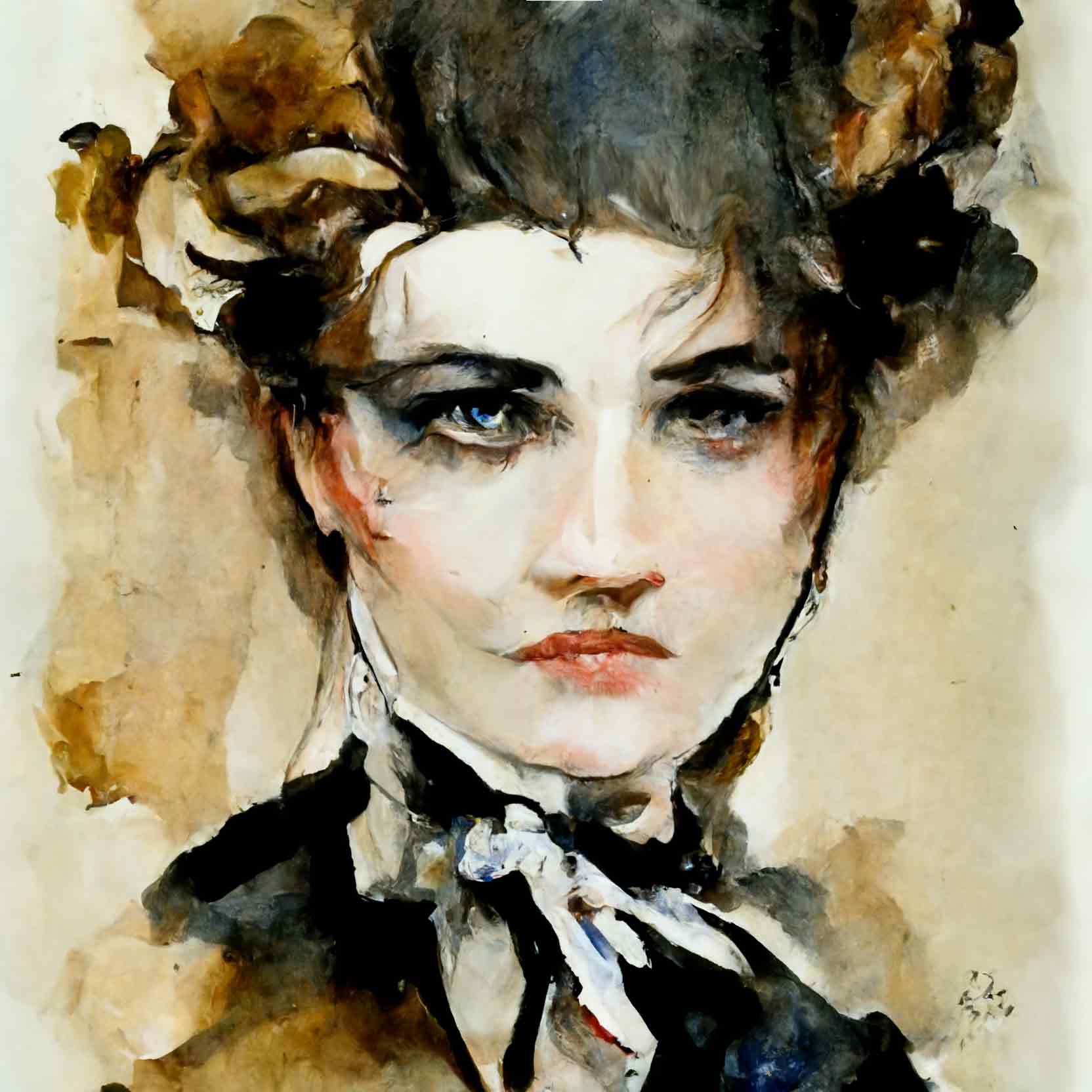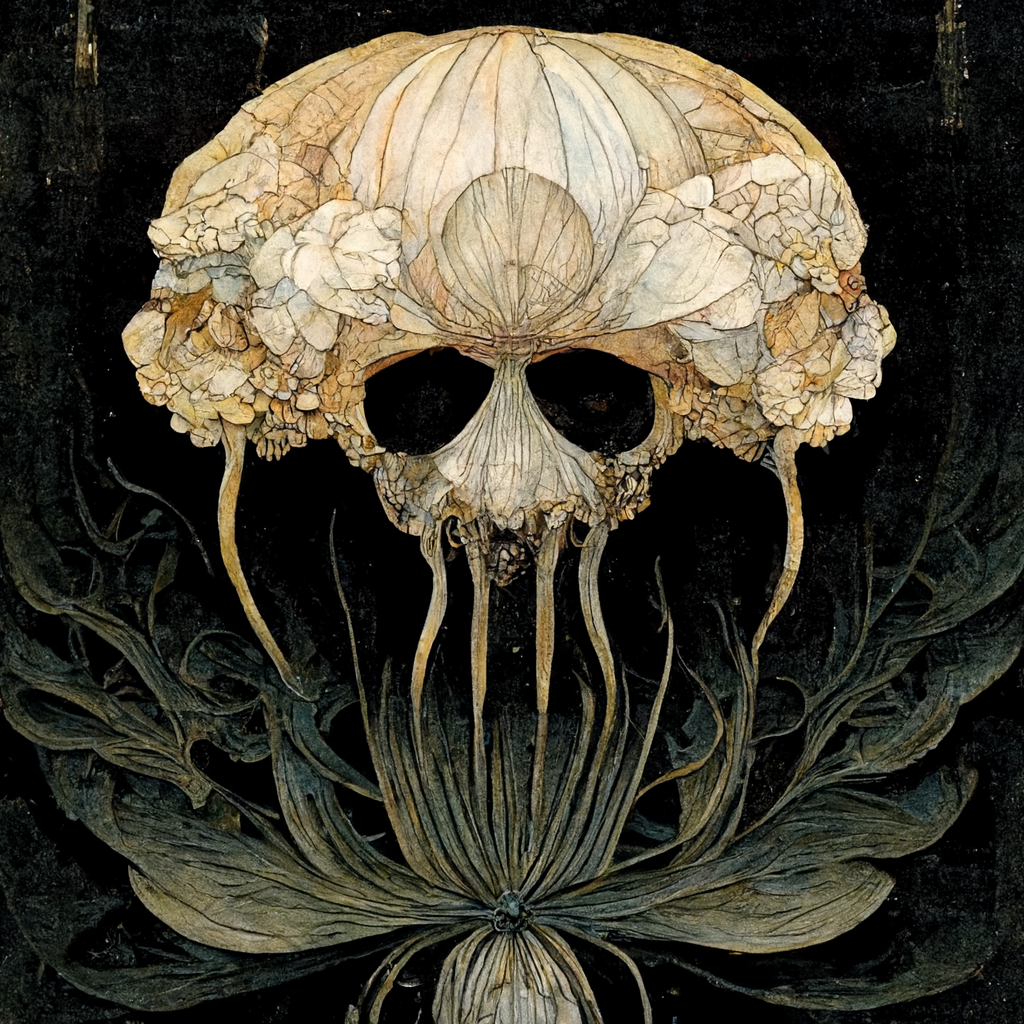 These are some of the experiments I made some months ago. But just to show you at what pace this thing is learning, this is an image I have found, that has been obtained by Joshua Lopez. Probably there was some app involved to lightly fix the eyes, but results like this are the norm now that I am writing this article.
Who is this girl? No one in particulat. But you could easily believe she's real. Is she taken from a photo? No, the neural network has used thousands of different images to learn what a realistic face looks like, even the imperfections that make it believable.