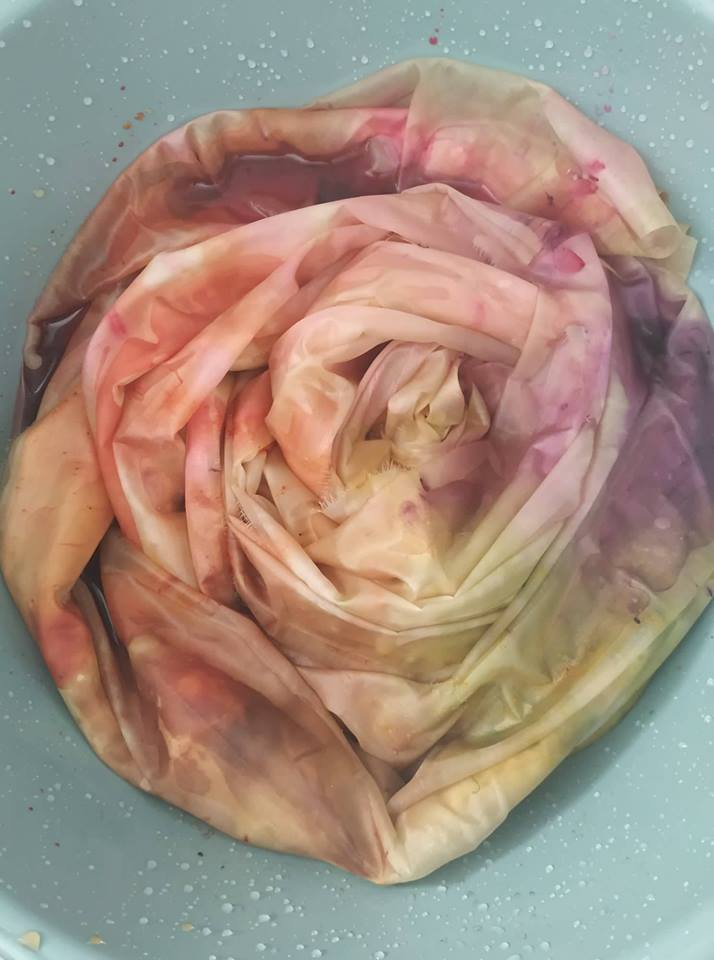 Sometimes I find myself discussing materials with customers or friends, and something like this pops out: "I like the fabric to be satin. Or cotton, cotton can work too". Or "Oh, you made this out of silk? I always thought the original fabric to be satin".
When this happens, if you know me well enough, you can read through my pupils the giant blue screen of death and error signal.
There already are some very good articles about fibers and fabric types, however explaining this once more could do little harm. And I am including some ways to test the fiber composition that could turn useful to many.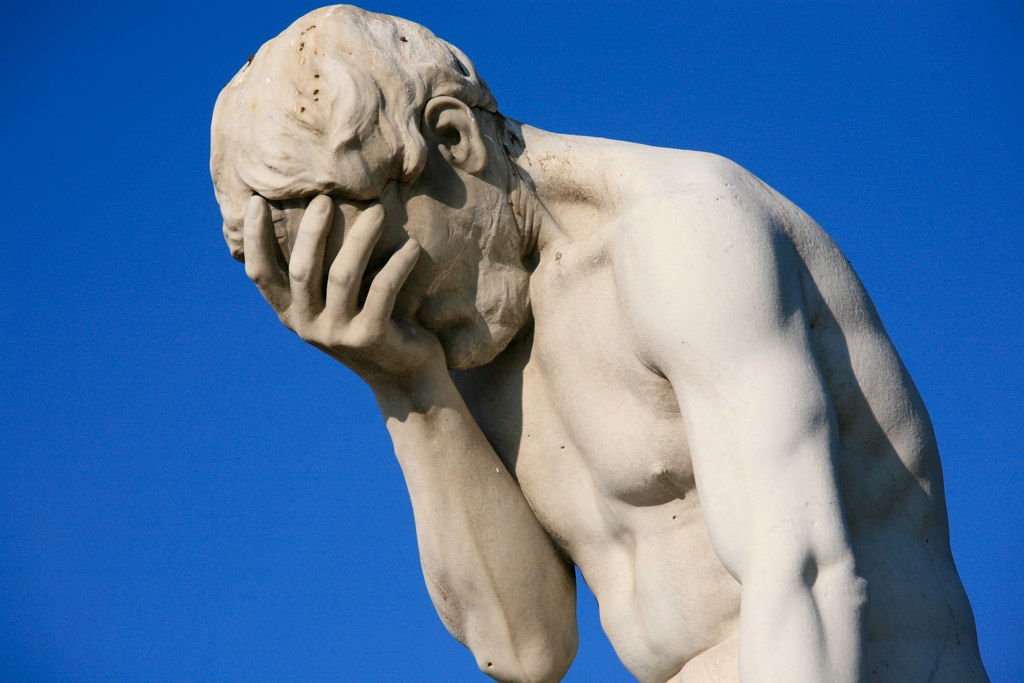 Fabric is basically made of woven threads, and those threads can be made from different materials. There are natural fibers of animal origin, such as wool and silk, and fibers of plant origin such as cotton and linen. There's also viscose/rayon, which is chemically made, but is made of the same molecule of plant-made fibers: cellulose. And then there's a plethora of synthetic fibers: polyester, nylon, acrilic, etc.
Fiber content is what the threads are made of.
Then the threads are woven. As when making a braid, you can have different styles with different results, according to the pattern. You can make your braided bracelet out of cotton embroidery thread, or out of lycra tubes (synthetic).
There's weft and warp, the warp being the ensemble of threads attached to the loom, which runs through the length of the fabric roll. The weft is the thread running through them, from selvedge to selvedge, side to side of the loom. The selvedge is that sort of edge to the sides of the roll, which is finished, it doesn't unravel when lightly pulled (as the just cut fabric side does), and usually looks different from the rest of the fabric (for example in velvets it doesn't have the pile).
Let's say the weft thread goes once over and once under the warp threads. And alternates the scheme for the following line, like when weaving a basket. That is called plain weave, and is used to make canvas. But according to the thickness of the thread and how close the threads are you can get silk gauze (on the right) or silk taffeta (on the left). Same weave, very different final result, one soft and sheer, the other stiff and crisp.
If you combine ups and downs in different ways you can get a different surface to the fabric: satin (super smooth and shiny), herringbone (tweed), twill (denim, gabardine), faille/ottoman and such, up to damask, lampas and other decorative weaves where the ups and downs create not just a texture, but a pattern. Velvet is an other type of weave, involving more threads to create the pile.
Here you can see silk satin, in blue, and wool satin in the orange-pink-red color.
And then there are non-woven textiles, like felt.
So if you want to describe a fabric with precision, you can't just say "velvet", you have to say "cotton velvet".
It can be misleading, as many sellers use "satin" as type of fiber, or "charmeuse". That's not the fiber, it's a weave. And they tend to do so especially when you're looking for silk. When those pop up, 99% of cases it's polyester, or "art silk" (which was originally used to describe viscose, but nowadays it's a way to dress up polyester). If it's silk, or natural fiber, the seller usually tries to praise that aspect, and makes it very clear in the description.
So you can have polyester, viscose, wool, silk, cotton, and even linen satin! And then there's the type of satin, like charmeuse, duchess. And it's not over, there are other manufacturing details, such as "unbleached" or "hand dyed" or "sandwashed", or "worsted" for wool. And if the thread is irregular you can get from a taffeta to a dupion.
So you can have sandwashed hand dyed silk duchess satin. Or cotton satin bedsheets. Or a nice coat in wool satin. Three types of satin, three different fabrics with entirely different purposes. But satin is not a fiber, it's a weave.
The types of fabric are infinite, so we want to get at least the weave and the fiber clear, because if we get confused on that, it might be very hard to comunicate with the fabric seller or the costume maker what we have in our mind.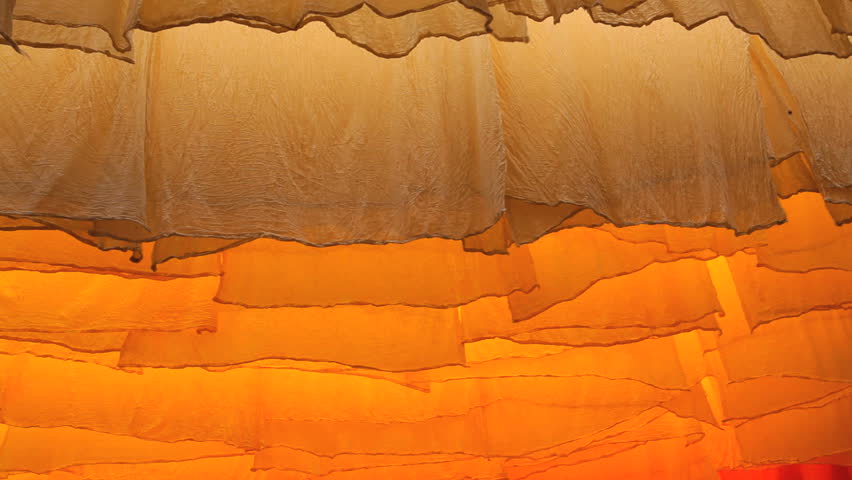 In a world where you get sold 80% acrylic and 20% wool as pure wool, how can one know how to identify the fiber content?
And why should you want to do so?
There are many reasons why knowing your fiber content is important. First of all, synthetics are not environmentally friendly, but neither is cotton, in most cases. However cotton is at least biodegradable, and re-usable!
Natural fibers allow the body to breath, and are absolutely nicer at the touch.
Moreover, if you want to dye the fabric, you may want 100% natural fibers to work with ease at home. And you need to know how to take care of the final garment in terms of washing and ironing, the temperatures and detergents it can endure! What you can or can't use when there's a specific type of stain? And you want to know how to properly and safely soak your fabrics before sewing. You don't want to soak silks, but you want to soak cottons and linens, while wools have to be washed with extra care. Synthetics don't fear water or shrinking, but they do fear the ironing board. I once worked with a nice cotton twill that had a very small percentage of elasthane in it, and despite soaking it, it shrinked only when I started pressing (I had the chance to hang it to dry very flat, it came out perfect, so I started cutting before pressing, and I'll never do that again).
Did you know that if you're working with animal and plant blended fibers, and you use bleach, you could get rid of part of the fiber, the animal one? That's how it works for devoré silk-rayon velvet, except that in that case you want to blend the cellulose part. Knowledge is power!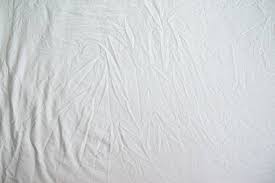 The first thing you want to keep in mind, is that silk, cotton and linen crease when crushed in your hand. And they will when worn. So one can tell if you're wearing polyester, after a few hours, if not straight away. But that doesn't lead to a clear verdict, unless you're experienced.
Smell the fabric: if it smells like plastic, it probably is. Old silk has a specific smell, and wool as well.
If you are already at home and can afford to damage some of the fabric to test it, pure bleach melts pure silk. Artificial fibers, except viscose, don't take any dye unless you dye in a high temperature.
Order samples when they come free with the fabrics you purchase, and do these tests to gain experience. Once you're used to it, you can tell the fiber content at the touch, with impressive precision.
But let's come to the final one: the flame test.
You need a very small piece of fabric and a lighter. Some sellers will deny you the chance of doing so, as cutting a small piece of fabric will damage the whole width. But you really need very little: a 5mm wide stripe, 2 cm long is already enough. If they don't allow you to go out of the shop and test it, consider it synthetic, at least in part. Once again, a seller selling pure natural fabrics wants to praise that aspect and will usually allow you to do so, unless you have a 200 euros per meter fabric (and in that case they'd keep the label, so you wouldn't need testing).
To prepare for the test, take three elements and test at home: a piece of paper, one or two hair, a small piece of fabric.
Try to burn them and examine the smell and the ashes they create (use very small pieces, hold them with tweezers on a fire-resistant surface and keep a glass of water close in case you use a bigger piece).
The smell is very distinctive, one can't mistake burnt hair for plastic or paper, and viceversa.
The ashes are a bit tricky: paper and hair ashes are similar, they crumble at the touch, even at the breath. Plastic melts and turns into hard bubbles. If you wrap the hair over the plastic, you'll get a mix of the two: some ash, but also the harder pieces that don't crumble to dust within your fingers.
This is what will happen to your fabric!
So let's examine how these things relate to fibers: paper is made from cellulose, as linen and cotton fibers, and viscose too. So when you burn those fibers, you get a very similar smell and type of ashes.
Wool and silk are animal-produced, and are made from similar proteins. It's easy to understand the similarity between hair and wool (be it from sheep, llama, alpaca or angora rabbit), while linking it to silk asks for some imagination. Consider it's animal produced, and let the smell convince you.
Plastic is plastic, and will smell like plastic.
On the left you can see silk, on the right polyester.
Sometimes linen and otton produce grey-shite ashes.
What if you're still unsure, after burning the sample?
With little experience it all becomes clear. But we also have fiber blends. In most cases it means that warp is made with one fiber, and weft with an other. Get your sample and separate one from the other, it should be easy with the very small sample and the tweezers, and try to burn them separately. In most cases, you'll see one of the two turn into bubbles, the other into ash.
Some cases, such as some acrylic-wool blends, threads can't be split with such ease. However remember the golden rule: if some harder particles don't crumble between the fingers, it's in part plastic.
Hope this has been helpful!
As always, if you have doubts or questions, don't hesitate to add a comment!