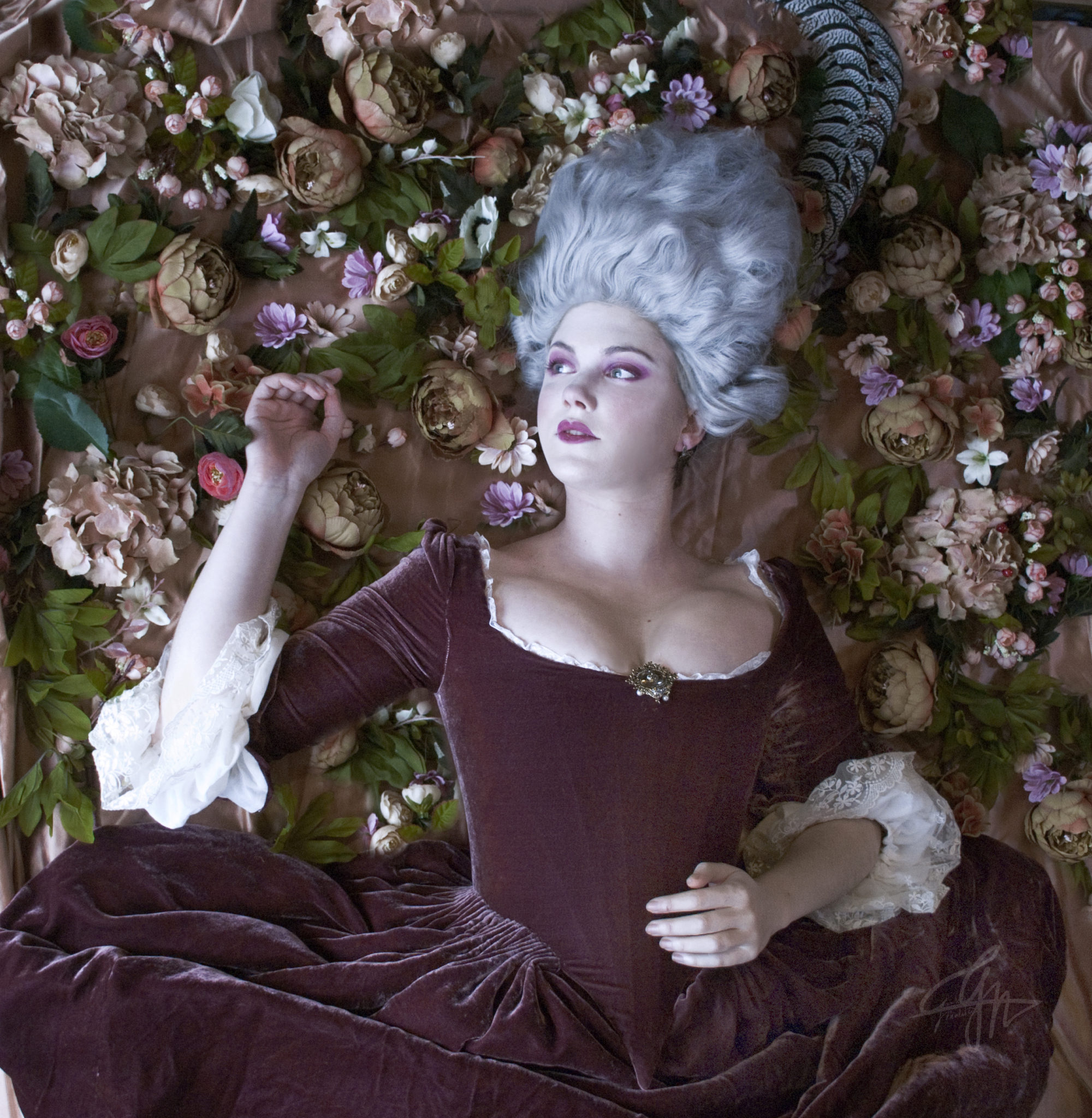 The following pictures have been taken during the "à la chasse" reenacting day, managed by Le Vie del Tempo association. The delightful location is the Palazzina di Caccia of Stupinigi.
Well, this has been a long process. You know I have a soft spot for niche things. The ombré dyed late victorian gown, the dress no one makes, the things not many know existed.
I was thinking of making a new 18th century dress (the robe à la française would be good for dancing, but it's too short to be used normally, the first chemise has a new home and the striped one is looking for someone to love it, and the yellow anglaise is always pretty, but I started wanting some new and more flattering), so I gathered images on Pinterest. I was pinning every unusual thing not often seen at events. Black gowns with white sleeves only used for paintings and inspired by 17th century cut, black and whites, and other things that thrilled my interest for a new land to discover. And I chose these velvet gowns.
Because, you know, everyone thinks it's not accurate to use it for 18th century. And no one uses it, or at least I haven't seen it on a woman for a correct dress, unless it was a hunting jacket. These dresses are so simple in their lines, and the color of the fabric, the shape of the bodice are so beutiful.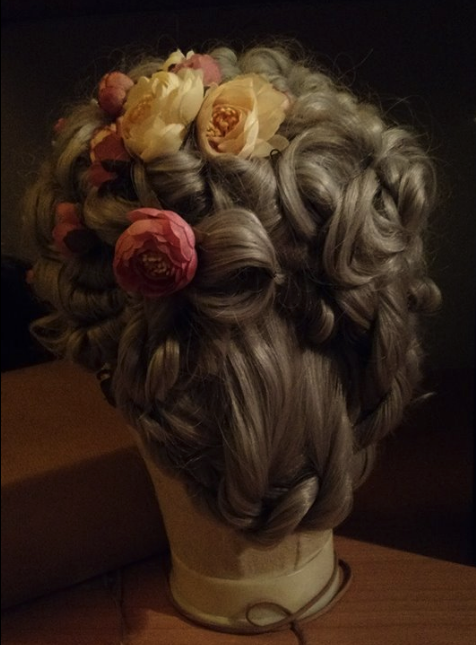 I had to find the right fabric. I know there's no right velvet for this, not for my pockets, at least. But I knew it had to be silk, and in a very peculiar color. So I saw this beautiful silk velvet online, bought it and arrived stretch poly velvet. Here you go with the two Arwen-like gowns (still on etsy!). So I tried again and it went fine. The color looks like burgundy, but it's hard to describe. It's deep brown-cold-red on the pile. But the back chiffon (I know, not accurate, but I flatlined it all) is light blue, and this gives the idea of purple and mauve, correctly, without having to use a not yet invented color. And as it's silk, it shimmers in white and silver, and so the whole thing looks like ine, but also pink, but also brown, I love it.
The challenge was to make the dress in one week. And the week was almost done, when me and some friends went to buy some fabrics together, I wanted the one to flatline the skirt, and make a nicer petticoat. The thing is that I had planned to complete the skirt the dress before an event, but just one kilometer before we could get there, we got a rear end collision. The result was that my time to make the skirt had to be passed at the ER, from noon to supper, and the day after instead of wearing my cute wig, I got to wear a collar. And not a lace one.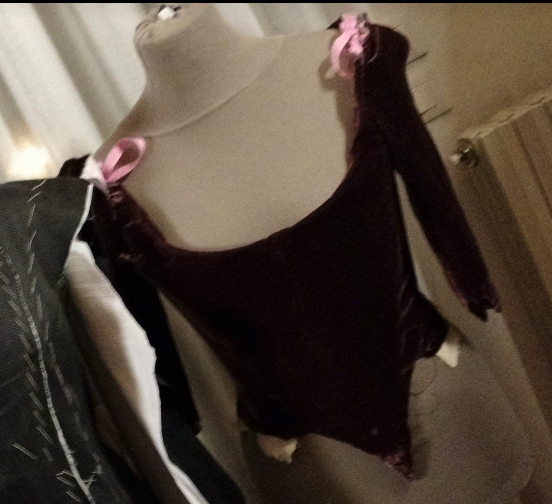 I am sorry I do not have any image of the inner layer to share.
However, it's mostly built like a XVII century dress, as it's sometimes used as a robe de cour (portrait with the orange dress). More than a fully boned bodice, it's a pair of stays with fan boning at the front. It's cut in four pieces: a front and a back one for each side, curving the front.
I have sewn two layers of fabric together, making the boning channels. I used some leftover flat and thin steel bones, and I flossed them to achieve the smoothest look on the outside: chiffon velvet enhances each wrinkle terribly.
I made tabs, and boned them too, as it will make it more comfortable to wear at the waist line. No "Poldark corset" effect.
A friend helped me pinning the front layer of velvet on, making it completely smooth.
Then I added the back one. I made eyelets for spiral lacing by hand.
I made the shoulder straps, by adding a stripe of velvet and inner fabric fromt he front to the back panel. I used a trick while trying the mock-up which became the inner layer (I altered the toile at the side-back seam, so I did not have to remake it), which is using two ribbons to be tied at the shoulder, so I got the perfect length later.
I made the sleeves following Janet Arnold's patterns, which have corners at the top of the sleeve, and I had to create the lower part.
I didn't have time to go and buy the chemise fabric, but I had a leftover. So I made two fake sleeves peeking out of the velvet ones, and added a lace trim at the neckline.
I plan to detach them and make a proper chemise sometime.
I used all the XVIII century petticoats I had. I used both paniers (pocket hoops) and padded bum roll to get the round shape and the back support these skirts seem to have in the paintings. I will stitch the skirt directly on the bodice, passing it under the front point.
Now I simply need to actually make the skirt.
I also want to add some decoration at the front of the bodice, as these gowns appear mostly in german paintings, I wanted to add some traditional elements. I bought some silver hook clasps and a chain to make a stomacher shape in the front decorated as antique dirndls. I hope to wear it empty at least once.
I now have tried the dirndl hooks and chain. But it doesn't appeal to me. So I'll leave it how it is. I have also purchased some chandelier earrings to be placed as jewels when needed, but I haven't found the right placement yet.
This was a fun photoshoot made in our living room with a ladder. And I feel I'm getting much better in setting the picture's atmosphere with photoshop.