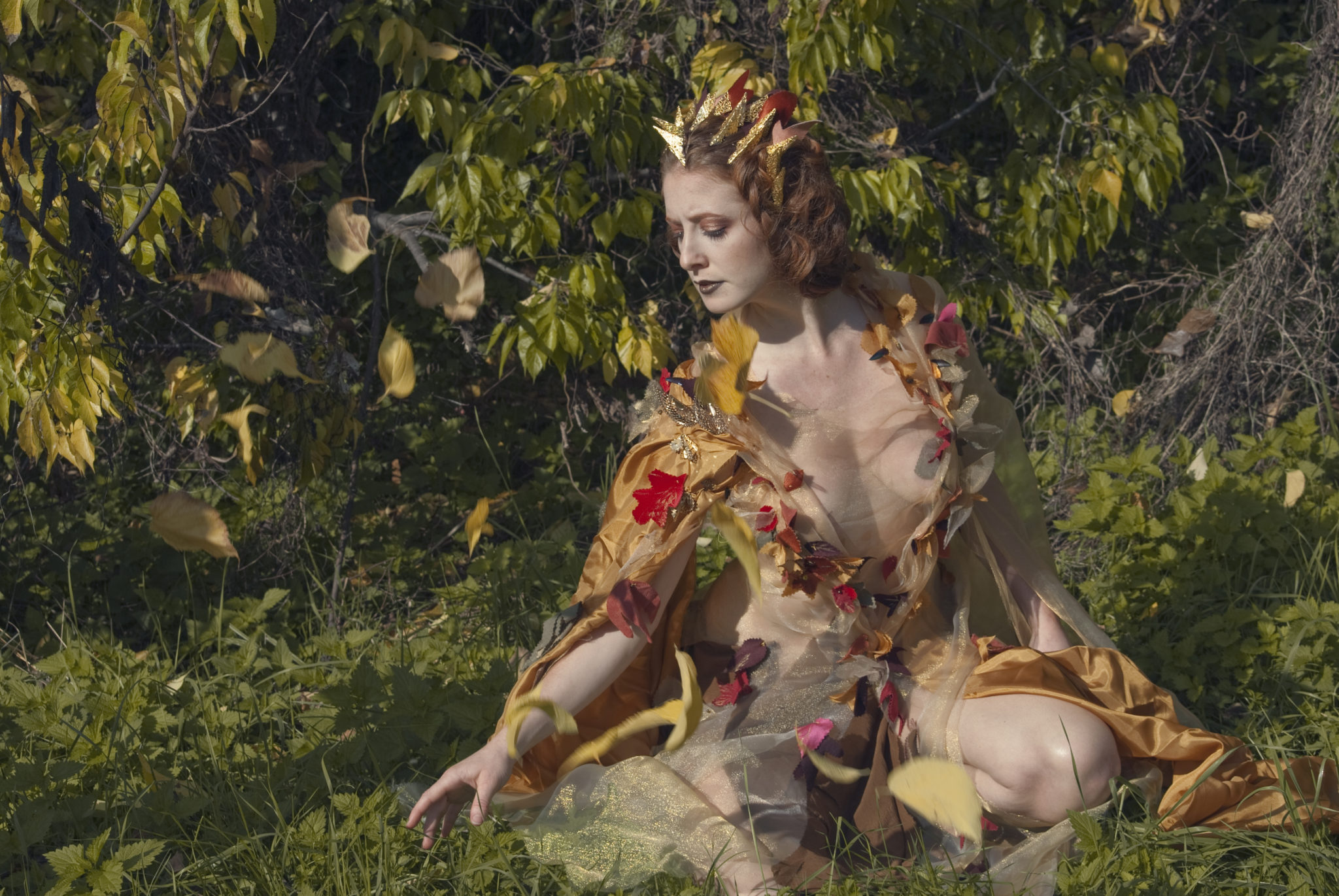 This was the very first part of the four seasons project I am funding with my Patreon account.
I know many cosplayers just use this platform to fund their own closet, but this is not the case. I am using all the money I get through that platform for financing my photography experiments in the Four Seasons.
Here you can find the link to my profile, you will get some previews on my photos and also some details on the making of. Also, I have not enabled the function that makes you give money every month, I just find that annoying, so you can donate just once, and I will use what you give for Spring and Summer.
https://www.patreon.com/user?u=4312402
So one year ago now, I decided to start creating these. I wanted to make some ephemeral dresses, one for each season. I started with Autumn, and I have challenged myself in using only fabric I had in my stash. I made the gown in two days, draping it on the mannequin.
I wanted the dress to look like made of the light that filters through the trees in the golden hour, and recreate the idea of falling leaves in the wind, that got to dress the fairy, or the spirit of the season.
I have also made the headdress-crown with golden filigrees and leaves cut from the same fabrics of the leaves on the dress.
Photo, costume, HS: Grimilde Malatesta
MUA: Micol Gottardo
Model: Marta Nizzero