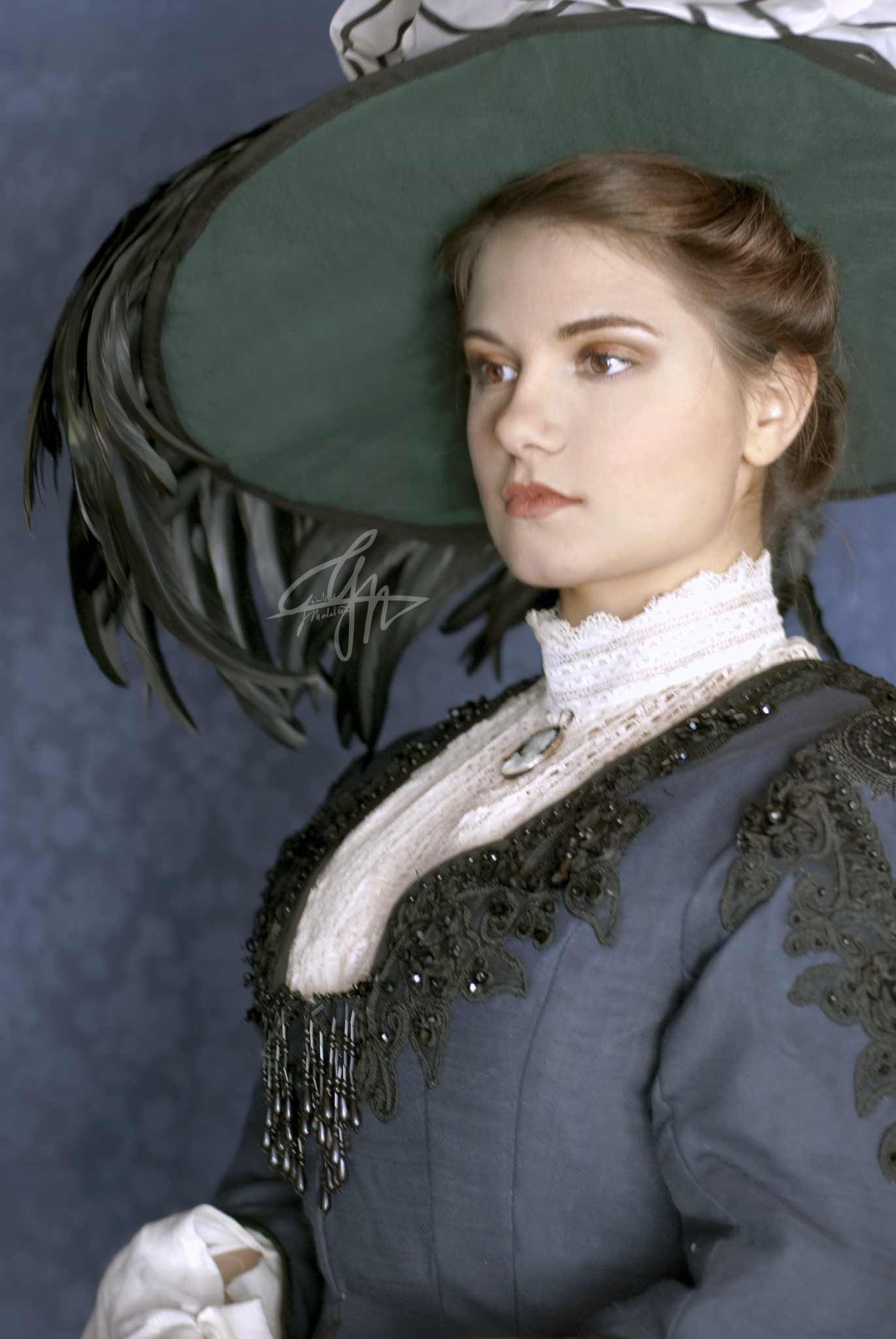 Half mounring ensemble in black and blue, 1900s
This ensemble was created for an other Reverie event, the "Torneo delle patate", or Potatoes Tournament. The event was designed to play country games in a natural environment, so it has to be practical to run and jump in.
But of course things went out of hand.
You see, I had a bunch of soutache- on- tulle appliqués, bought at a closing shop for  few euros each (3 euros, if I remember correctly, and they costes 15 each, so that was great luck).I wanted to use them for a long time. They were there waiting for the perfect outfit.
The color was chosen according to the light and natural fabrics available at the shop and suitable for the project. Wool saille was available in blue and green. So I made the hat in green (I made it in February, as soon as the rooster feathers arrived) and the dress in blue.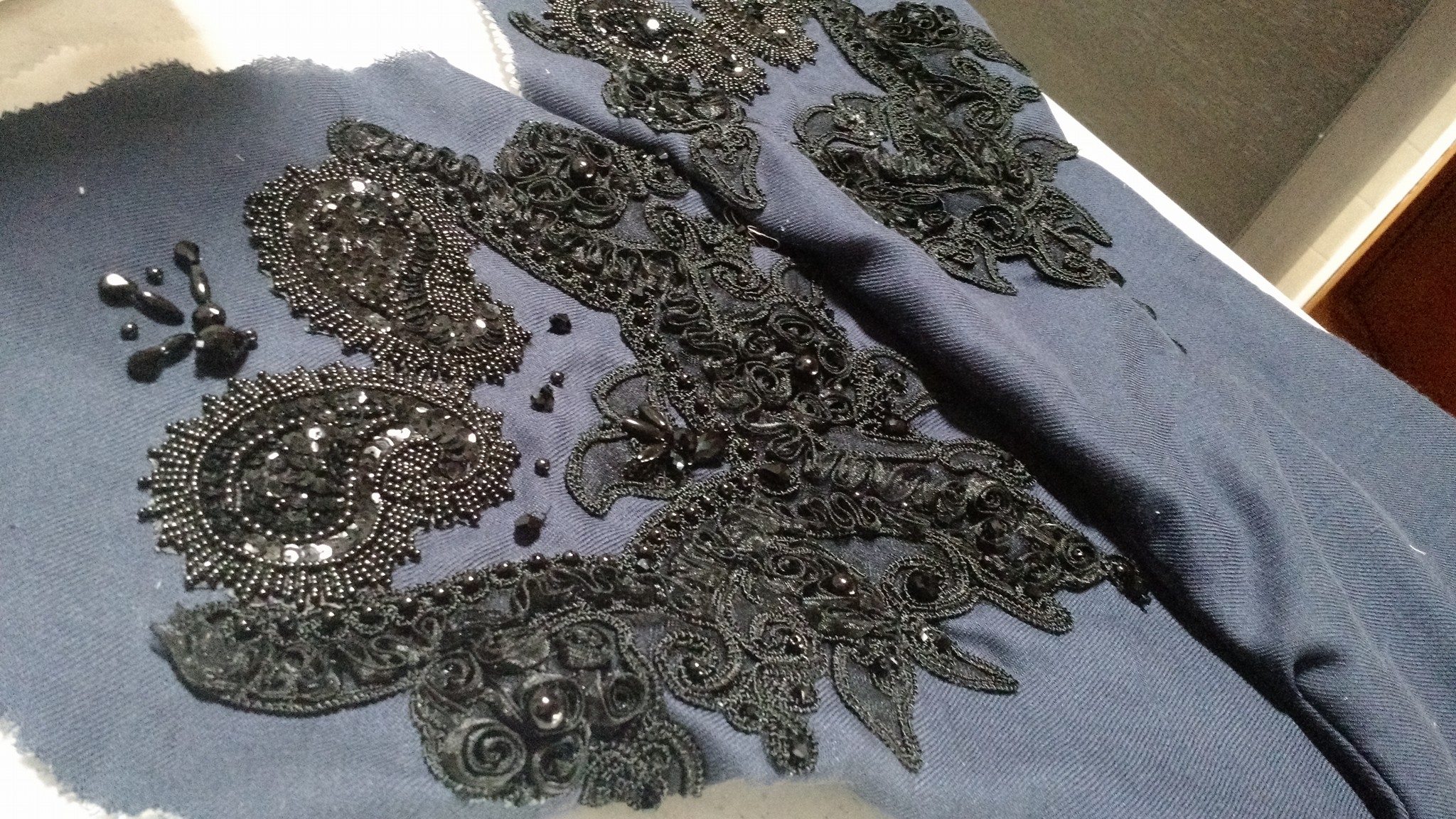 The light wool is backed with cotton gabardine, I embellished the already intricate appliqués with lots of jet beads, suitable for half mourning etiquette.
The back of the jacket has a peculiar shape with three pentagonal ends. The front closes with a fringe of black beads. The jacket is boned, lined and finished exactly like the 890s original jacket I have, and cloosed with hook- and- eyes.
The shirt is made of linen, and antique cotton lace, given me by a friend.
Jacket and hat are quite rich, however, once thei're taken off, the rest of the ensemble is very comfortable!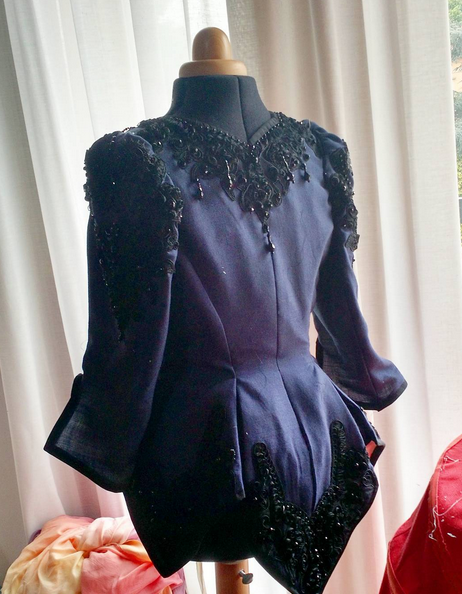 Thanks to one of my handmade corset, historically accurate petticoats and padding, it has the percfect shape of the age.