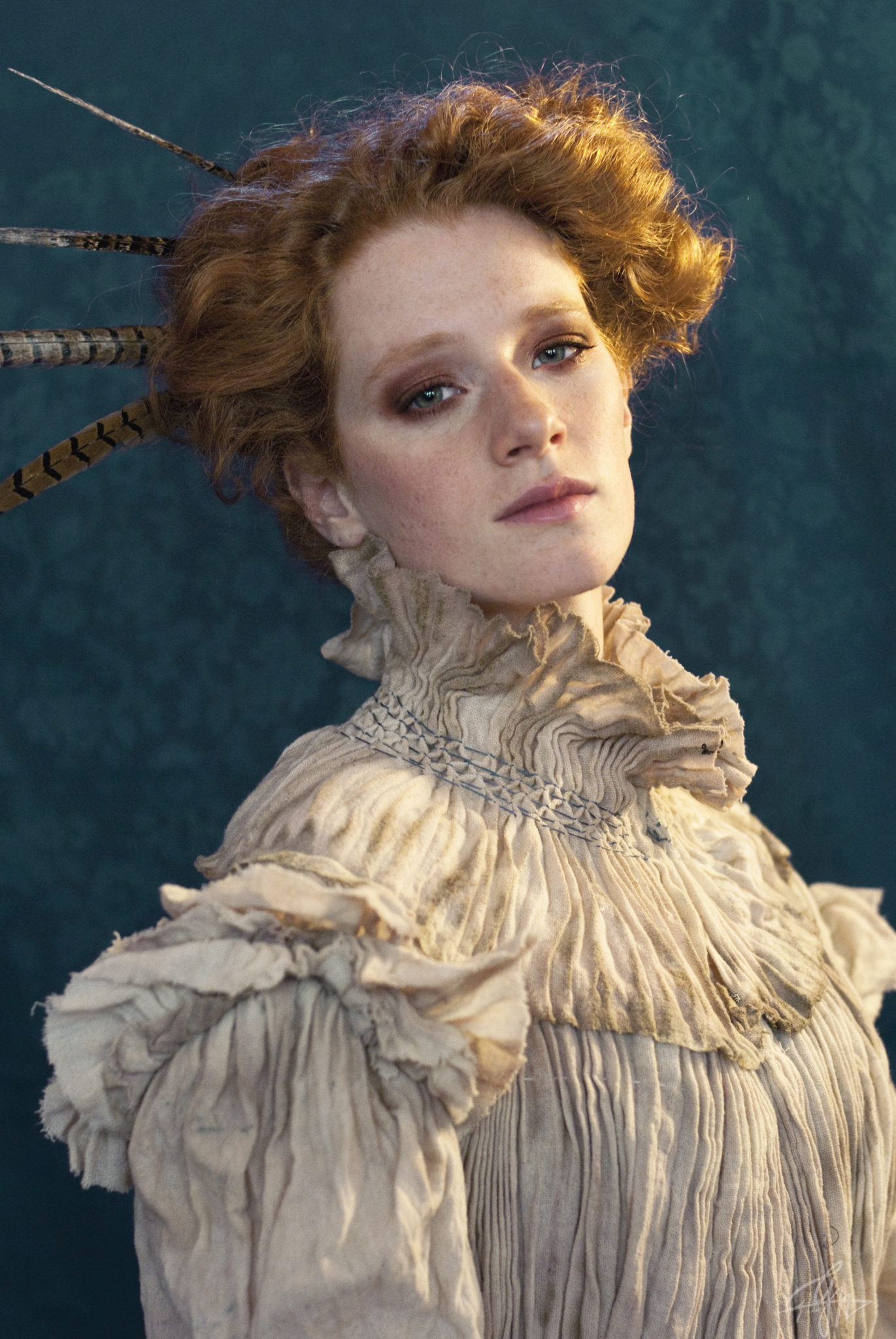 This costume was designed for one of Reverie events, the group that me and Raska Oberhausen co-manage, which recreates costumes and moments from the 1890s to the 1910s.
This event was called "Third Class Party", and was cenetered on beer tasting and delightful live music. The idea was of the third class party on the Titanic. So I wanted something not polished, somehow rough, but with a depth of meaning.
The losangue pattern resent in Janet Arnold's Patterns of fashion (for a 1850-60s dress) has always inspired me. I always wanted to make something from it.
So I bought some wool gauze and some tweed and started creating. But when I saw it on the dummy, it had a sort of…I don't know, "burtonian" look? So I had to push it!
The shirt idea went from Crimson Peak. I loved all those costumes!
So I wanted to have a sort of stand collar, of rough gauze, pleated and aged.
And so I pleated. Using Naergilien's tutorial for perming pleats (link here), I spent an insane amount of time in pleating the fabric for the shirt. But I was very happy of the result.
I smocked (italian smocking) the parts where I didn't want the pleats to open in a nice contrasting cobalt blue silk thread, the same almost invisible blue of the tweed.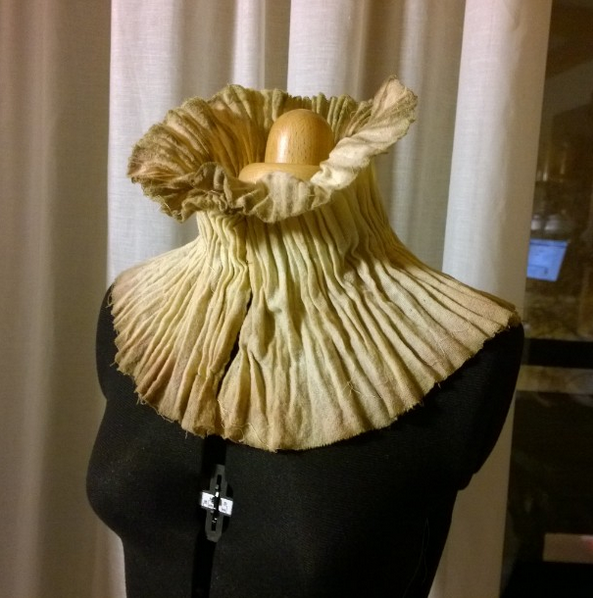 Thos huge sleeves looked the carnivore plant Dionaea Muscipula. So I went further.
I looked everywhere for some sort of buttons, appliques, beads in shape of insects, with not much success. I have looked for very small feather butteflies, without success. I was saved by an idea: fishing bates!
Feather fishing bates!
They're cheap, they're the exact splash of color in such a gloomy ensemble. So I ordered something like four boxes of bees and other insects, took the hook away and sewn them to the dress, where I wanted the attention of the public: neck and top of the sleeves.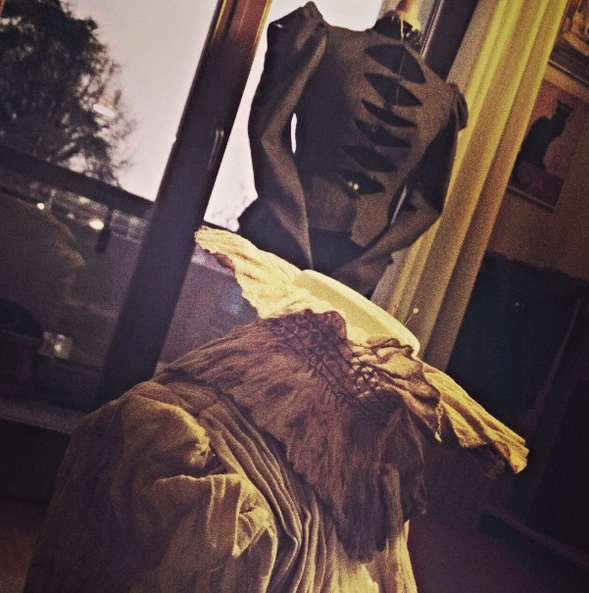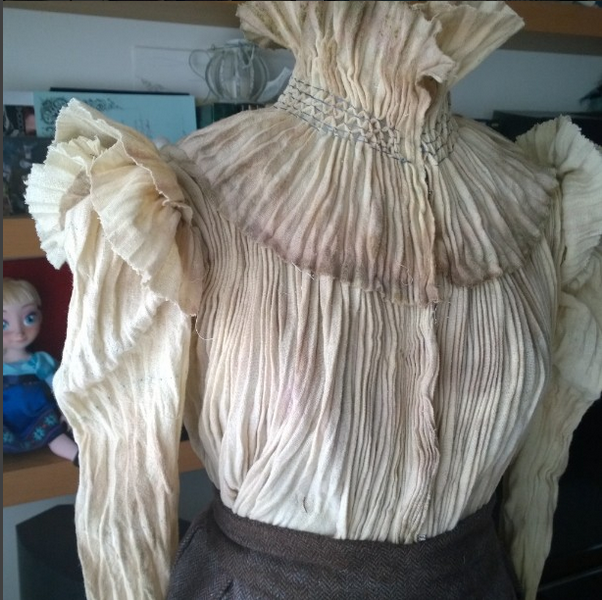 I had some cut-away fabric, that I used to enrich the top of the sleeve.
The skirt is quite plain, one panel for the front, narrow, and two for the back, making three symmetrical folds at the back, to give volume and richness.
The dress is worn with one of my corsets, and a small bustle pad, besides a couple of good petticoats.
Now I have some insect broocked I like to use with this ensemble.