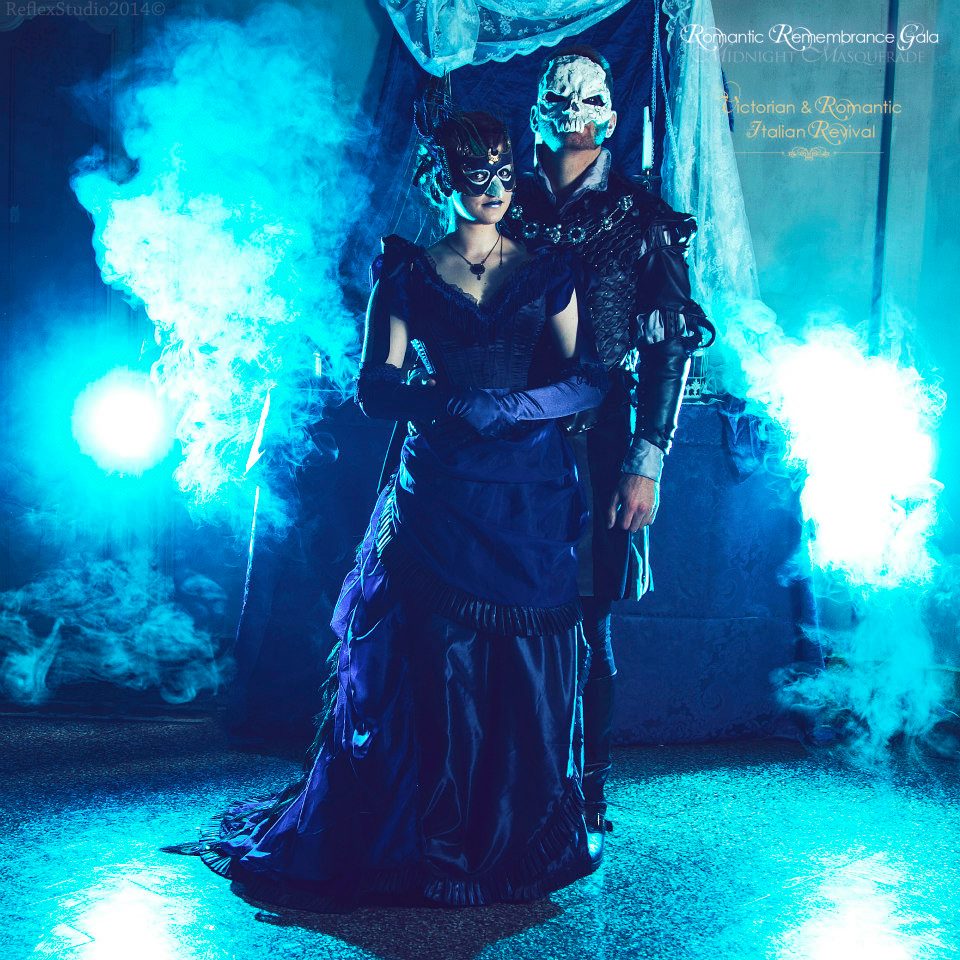 This was a very challenging gown to make. I wanted it to be my first historically inspired gown, and I decided I was going to try to reach more than I did before. Much more.
The bodice is the second corset I ever made, and it has double steel boning. The skirt, has more or less a hundred of real peacock feathers, with the brown part of the eye hand painted in gold.
It's in a thick polyester satin, specific for period costumes.
It's inspired by two movie costumes: the blue one of Caludia, in Interview with a Vampire, and the final costume of Christine, in love Never Dies musical.