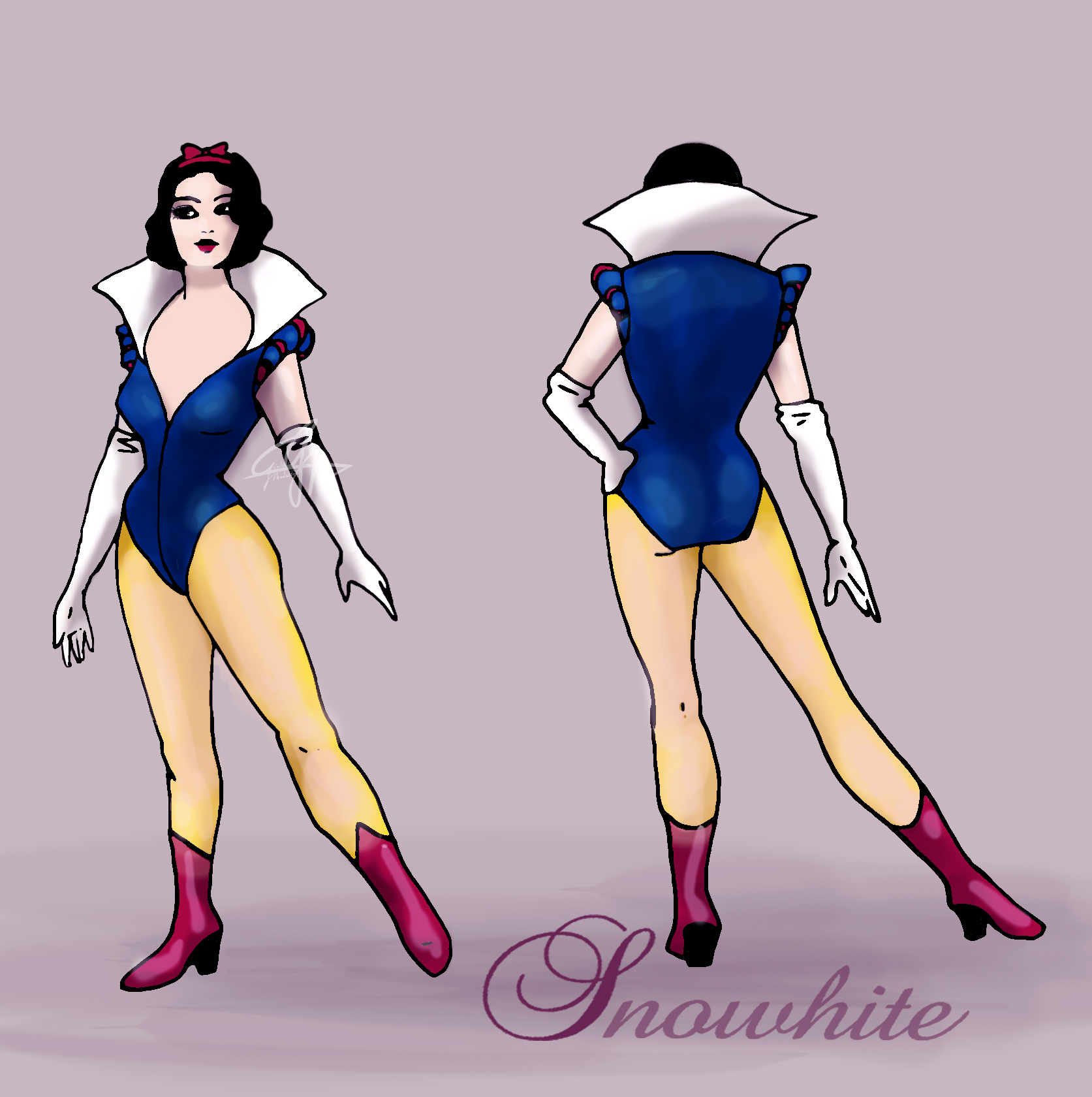 Disney princesses as superheroes
I rarely draw nowadays. But every time I go to Lucca Comics & Games I just have to pick the pencil back.
This time I decided to do some restyling on a couple of very popular characters: we've seen steampunk disney princesses, male disney princesses, historical disney princesses.
Matching the convention, I imagined them as superheroes.
Forgive my digital colouring skills…I will do my best to improve going on 😉
Should anyone wish to cosplay these, I will add some details on materials to choose and other nice tips.
Hoping to post more in the future!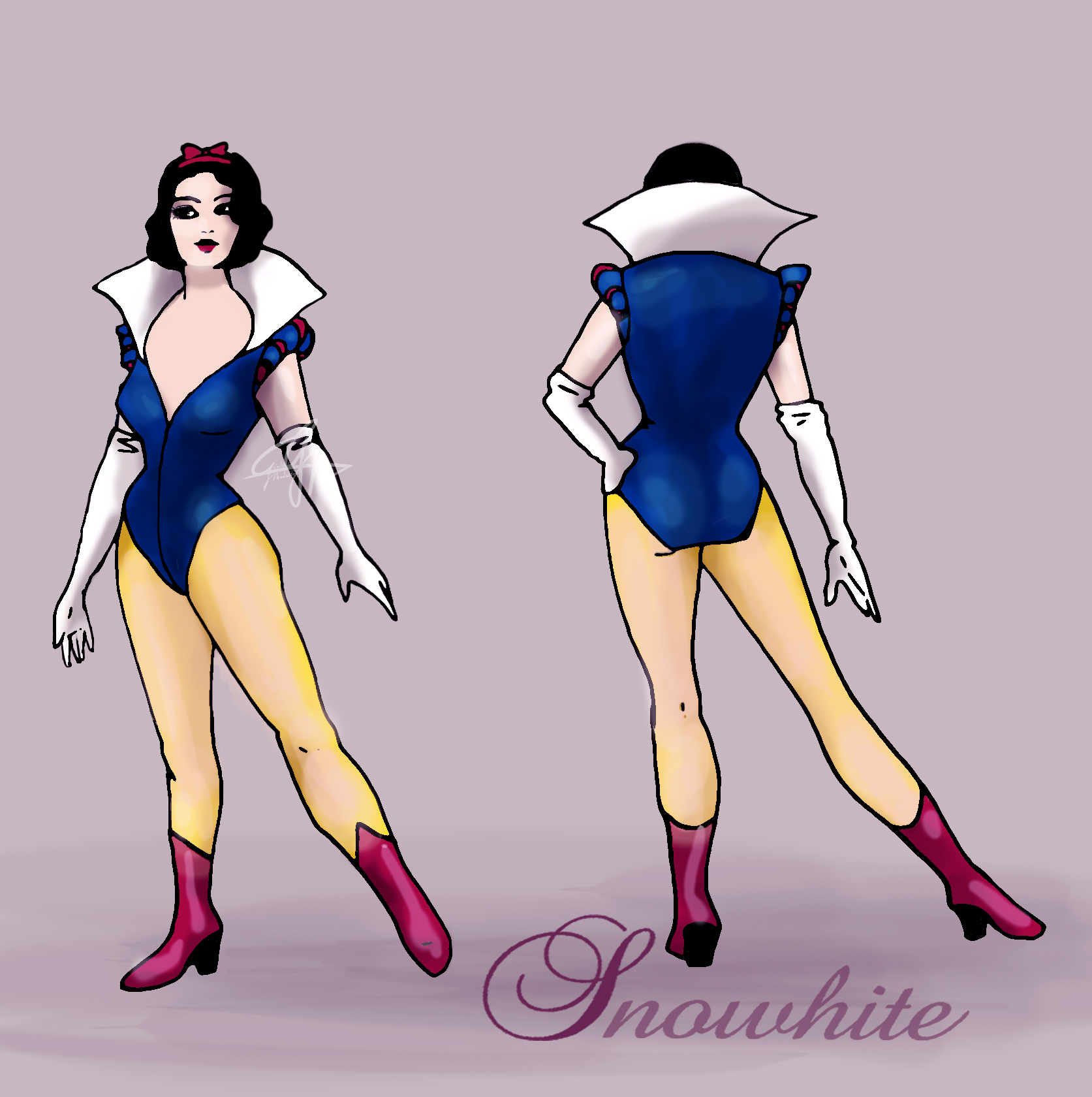 Snowhite is the very first princess, so she has a bit of a vintage look as a superhero. The leotard is made of stretch velvet, as the bow on her head. The red parts of the sleeves/epaulettes is satin. She wears yellow tights and crimson leather or vinyl boots. Wearing an underbust corset underneath would be of great help!
Her hair is as black as a raven's feather, styled in a vintage pageboy style, and the makeup is inspired by Hollywood golden age.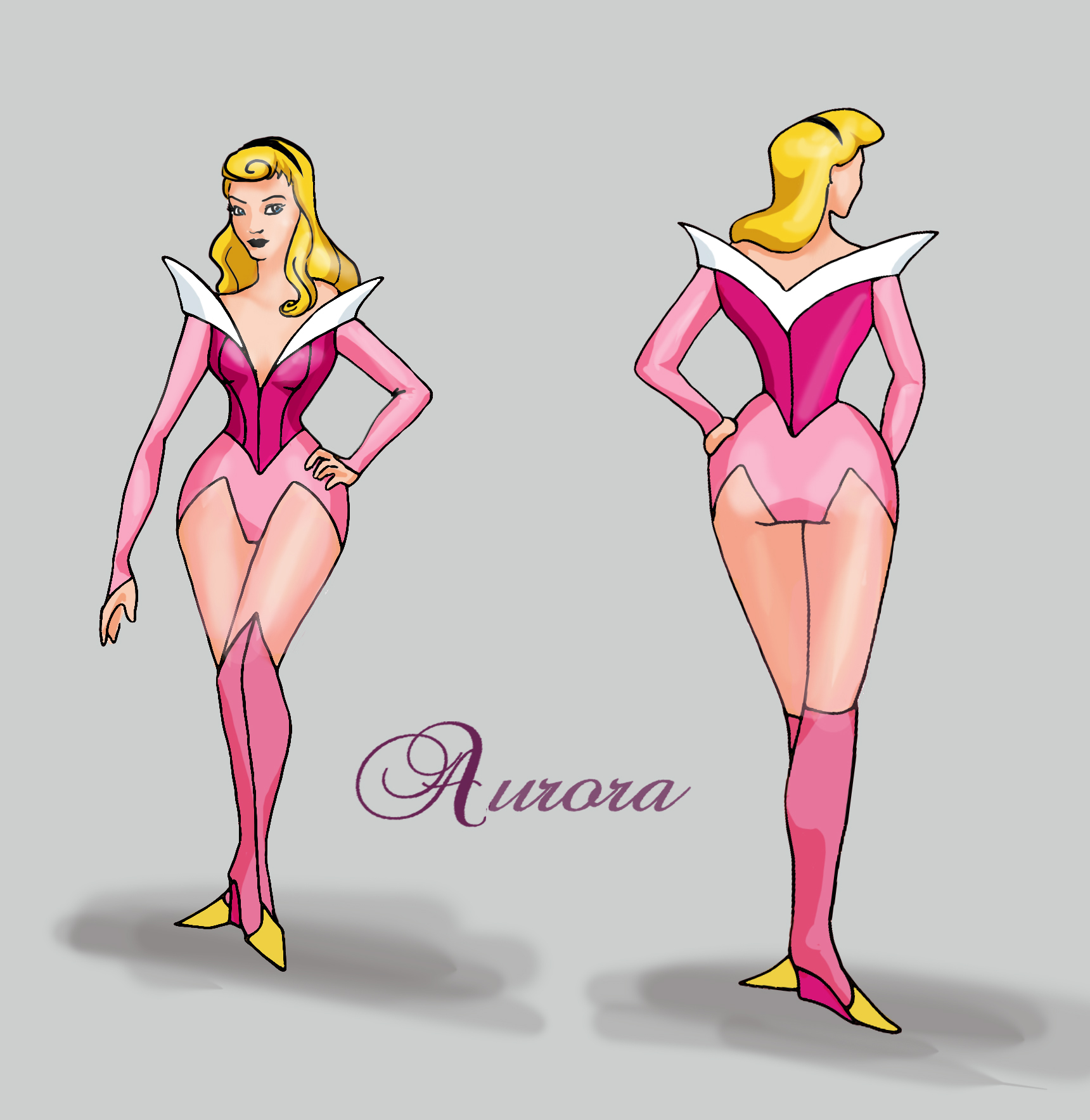 Aurora still has a bit of a vintage superhero look. However Cinderella will look more modern.
I would love to see this made in latex. However it's a material not everyone can work with. So let's say foam for the white part, shiny lycra for the fuchsia bodice, with piped details, underbust corset worn underneath. Sheer stretch chiffon for the arms and pink tights. Suede-like boots, with metal for the golden point, or metal like material.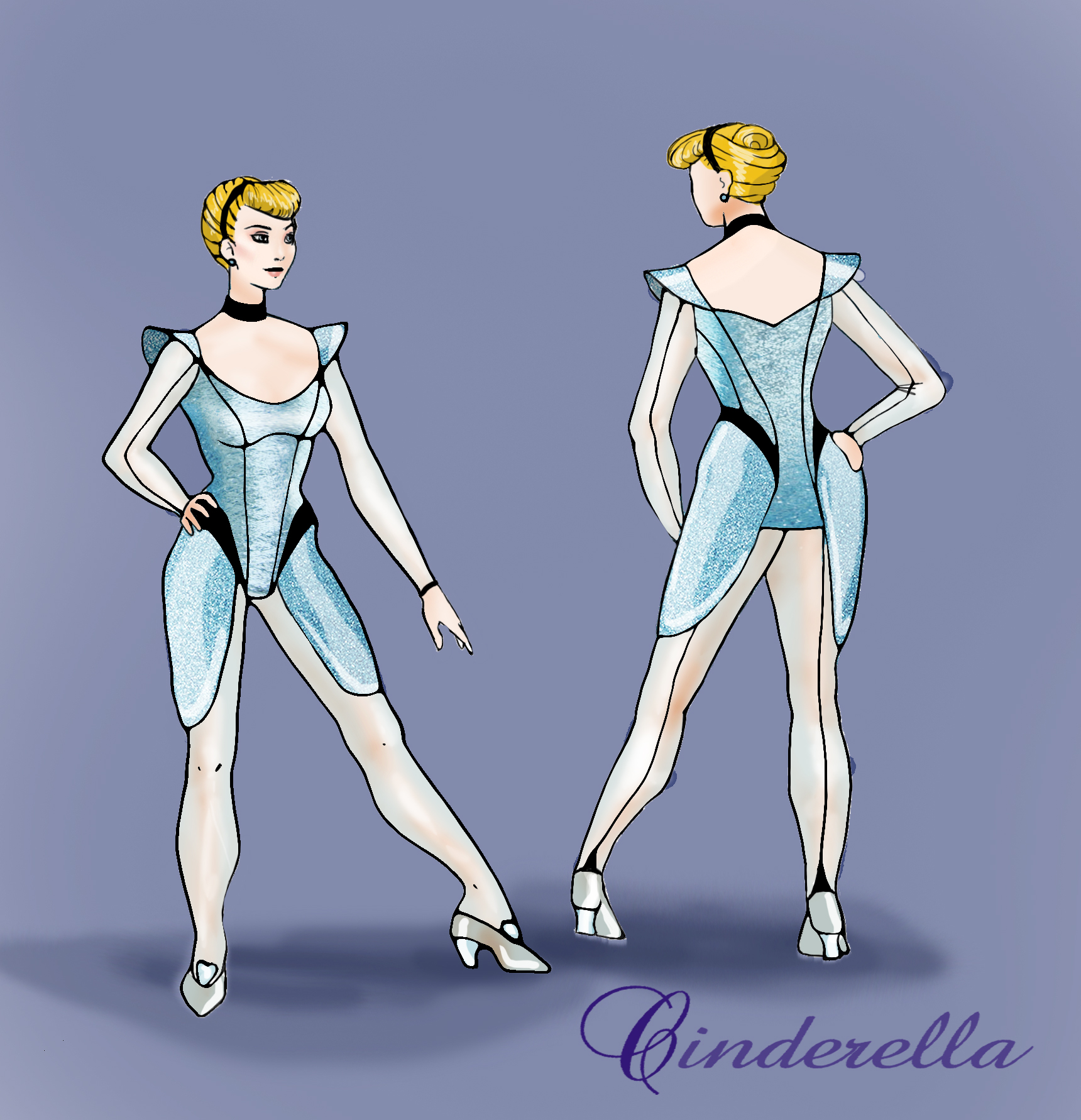 As promised, a bit more modern. I imagined the suit in glittery elastic fabric, and the plates on the tighs and shoulders painted with some sort of metallic paint. I tried to keep some elemnts of the vintage look, with the collar, the shoes, and the back stockings stripes and cuban heel hoping to get a sort of Silk Spectre feel.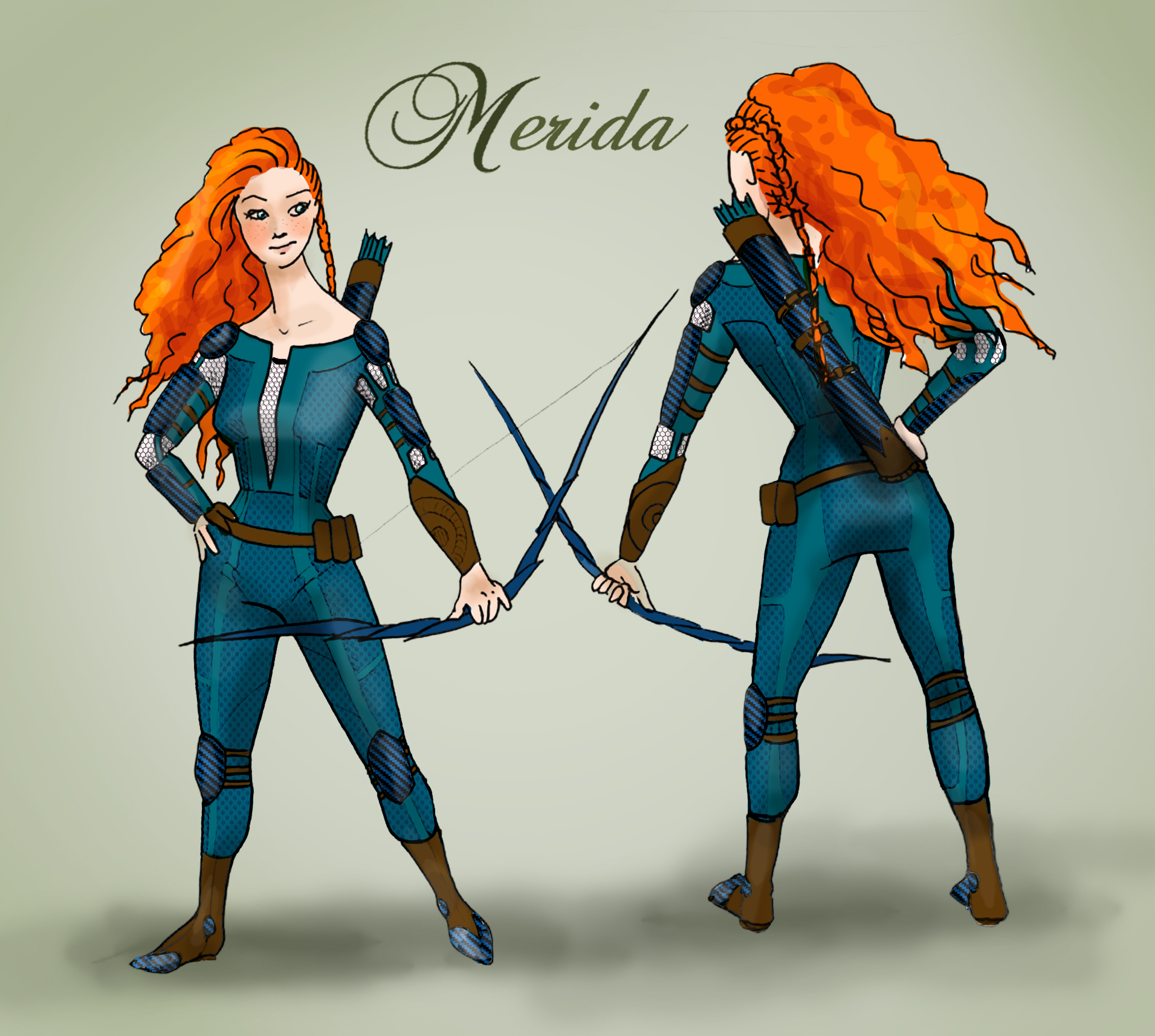 And an even more modern look for Merida, inspired by the latest superhero movies, with lots of technical fabric inserts, lots of textures, lots of panels, and a full coverage bodysuit, and protective kevlar-like plates. She keeps her archer features, as the protection on the arch forearm and I have added a two fingers glove for the arrow hand. The arch, being inspired by olympics ones, is no longer in wood, but in a blue resin.