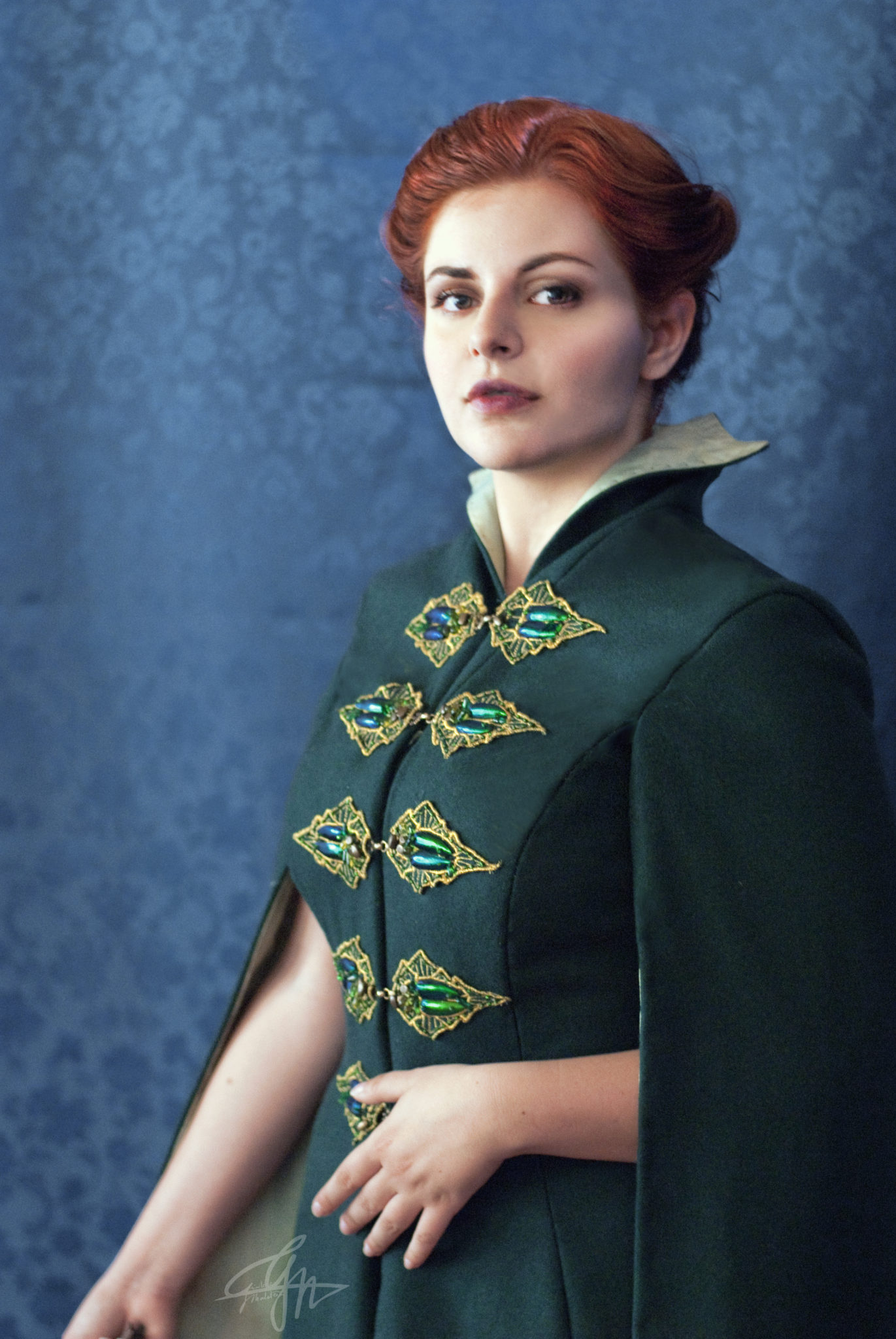 This is a piece I made for myself. Which means I have it in my closet, and in winter I actually wear it around the town.
It's not for the common people. it's not for those who fear to make a statement, who want to blend in, among the crowd. You wills tand up. You will bring the suggestion of a fantasy, historical world around you, they will think they're stepped in a movie's set, that they've crossed the line between the real world and the world of faeries. I can tell you that when you wear this, you're one of a kind, it boosts your confidence, you feel like a queen out of a fairytale, if you're brave enough to wear it.
It's inspired by Mina's green cape at the end of Bram Stoker's Dracula.
It's embroidered with art deco frog closures, in a beetle design, with real jewel beetle wings sewn. The lining is made with pure silk, hand dyed to match the iridescent color of the wings.
It's available on etsy, in black and blue. For other colors, send me a message.