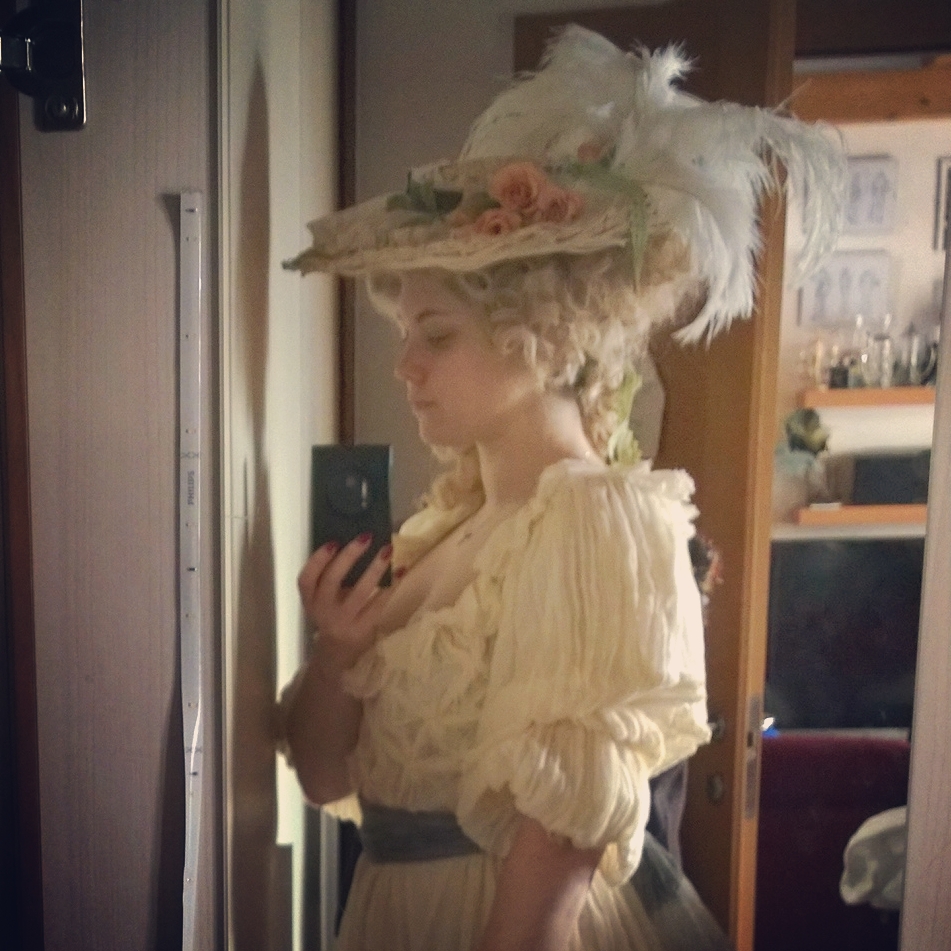 Smocked chemise à la reine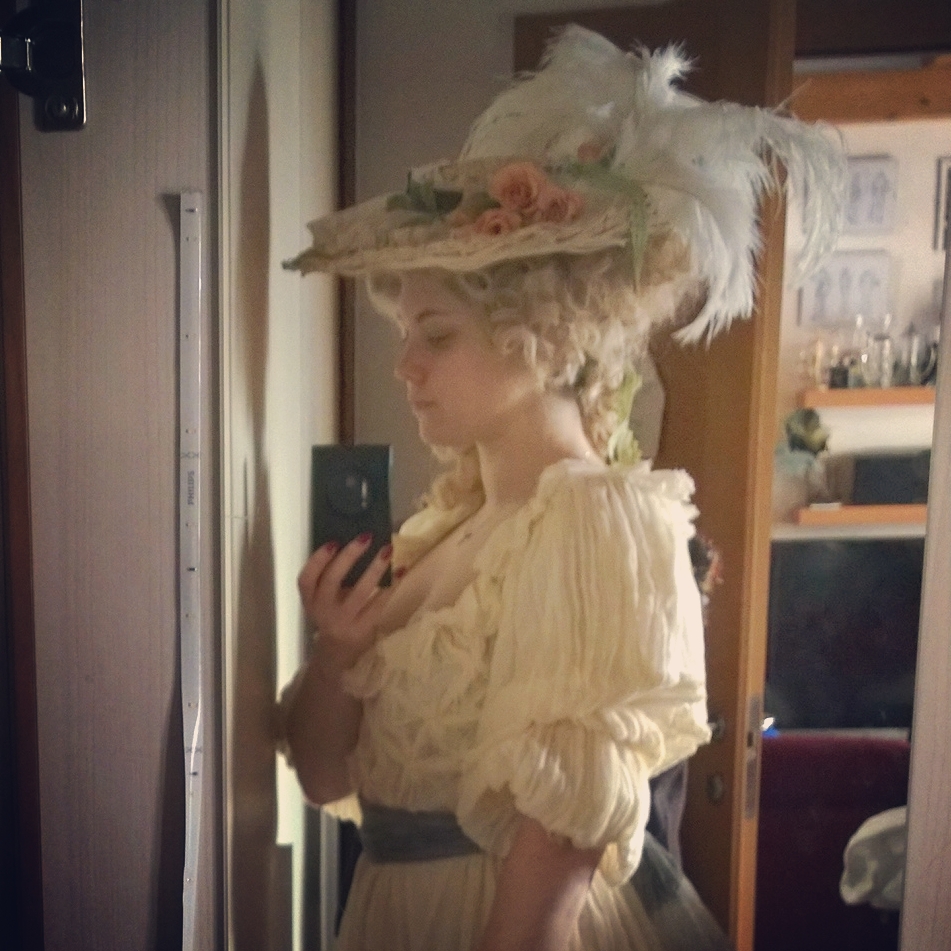 I'm not going to discuss the story of the gaulle in this post. There's so many amazing blogs on that. long story made short: after decades of extravagant and huge gowns, it was time to go back to something lighter. It was quite the scandal when Marie Antoinette decided to wear this type of dress, as it was in fine muslin, and it left some underwear visible throught the sheer fabric. It also wasn't usually worn with corsets on.
Usually, it's made of gathered muslin or gauze, plain or striped, in white or almost white colors (palest yellows and blues appear in some paintings).
I wanted mine to have a very personal twist, to stand up, in a group of chemises, as it's one of the most popular outfit for rococo events.
So I decided to go with cotton gauze, to fight against the bed-sheet effect of some fabrics used, and to use a lot of fabric. In the end, I also chose something not very correct, but that I thought striking: italian smocking for the bodice.
I know it's not very correct, but I built the dress on a cotton toile, to make it more resistant, as this gauze is very fragile. It's almost all hand-sewn. Only side seams are done by machine.
I wanted to make my own wig, so I styled one.
Not only that, i hand-tied the hair of the front lacing, for a more natural look. I'm not blonde, so using my darker hair to mask the hard front would have looked weird.
The hairstyle is the hedgehog, with more natural curls and the softness of a cloud.
I also made the hat. I had some fun making it from the very start with some reed left from other projects, and home-dyed ostrich feathers.