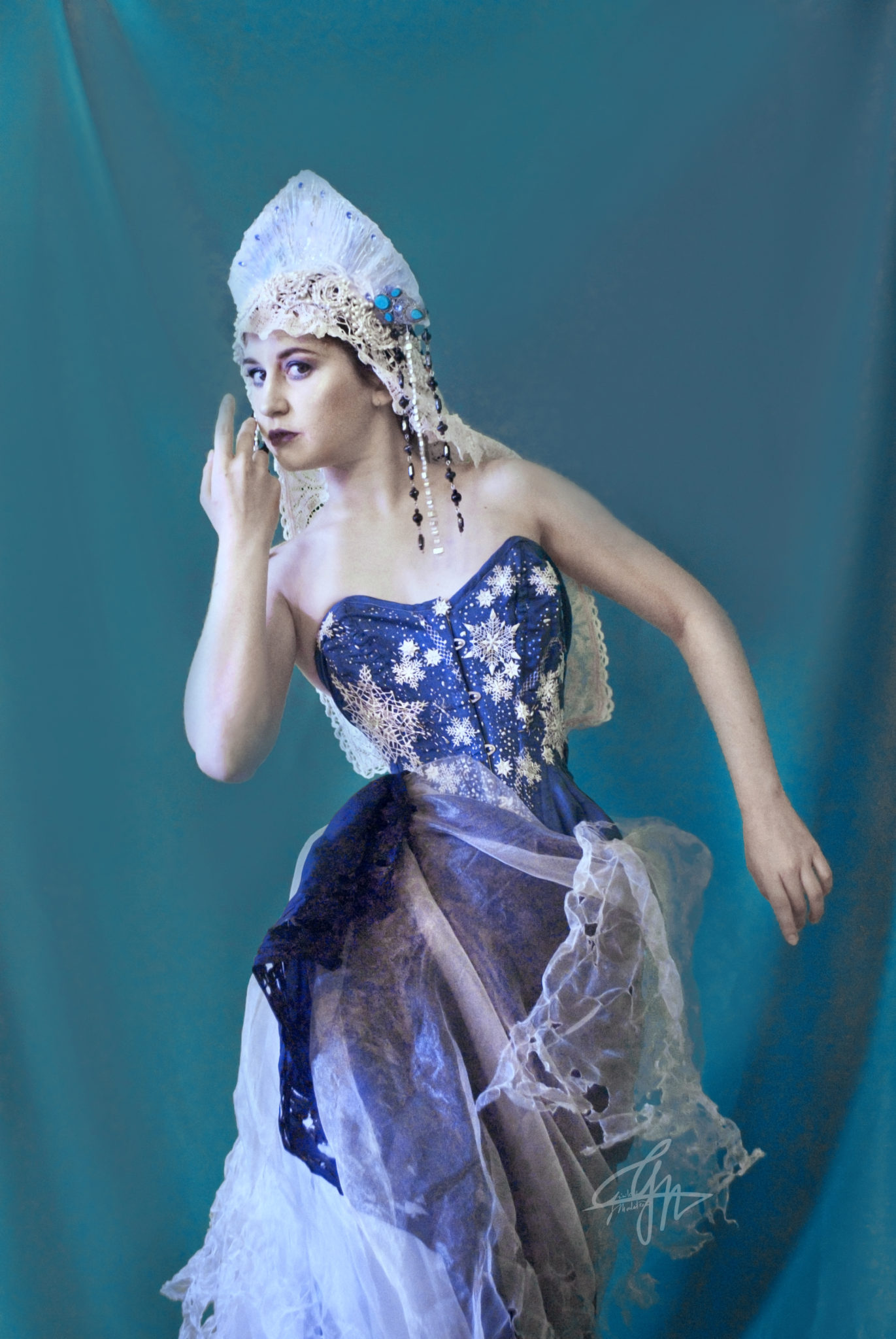 This is a somehow old costume. Once Frozen came out, i was somehow disappointed about the modern look of the snow queen. I loved, as a child, the russian cartoon, and I wanted to create my own version. It started with the corset, which I wish to remake soon. The bolero has been hand painted, while the skirt is at its third version. You may have recognised the lace veil from Padmé's costume, it was a too perfect match not to use it.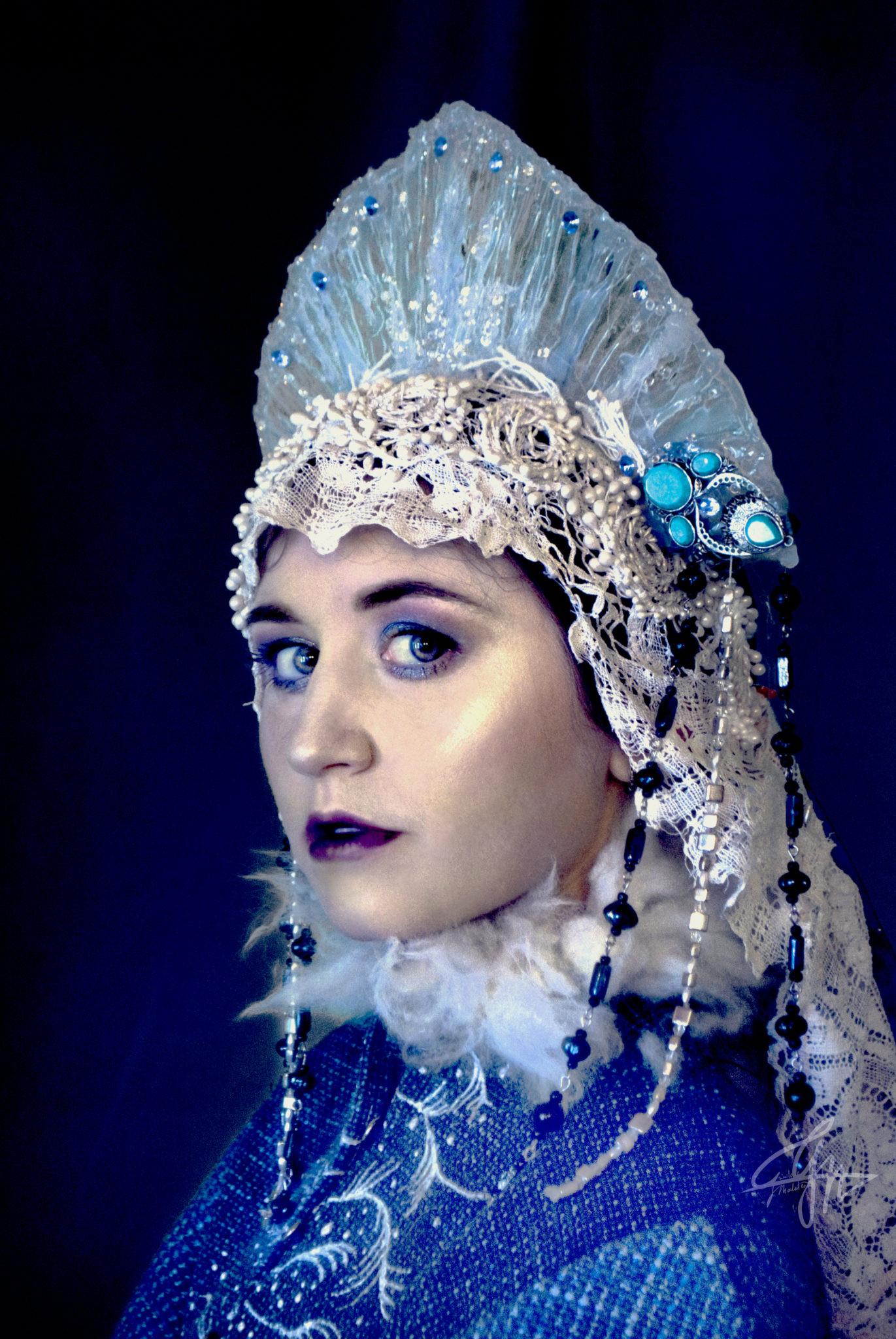 The very core of the whole outfit was the corset. It's made with blue shantung, and embellished with fine lace snow crystals. Then it's further embellished with pearls and beads, and with paint, in order to create the effect of a blizzard at the front of the garment.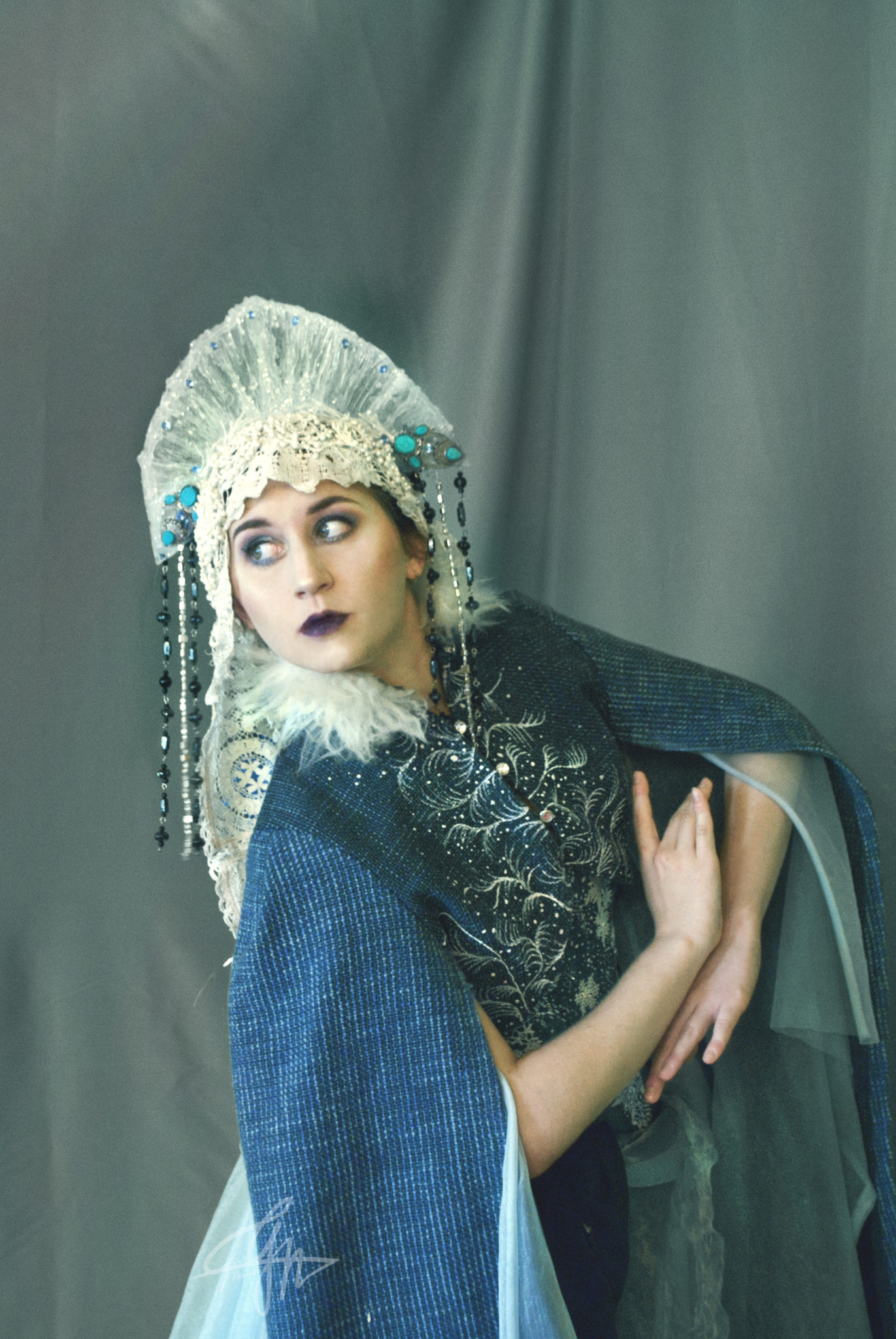 The second part was the bolero. That is painted too, to mimic frost at the front, and then at the bottom of the sleeves other painted snow crystals fade. The collar is finished with sheep fur, remnants of a wider production from a factory of animals used primarily for their meat. I always try to use fur from animals that are not grown for that only, or I recycle old fur from other garments, so no new animal is killed for my work.
then there is the skirt, with multiple layers of burnt organza and chiffon. The kokoshnik is made from glue and rhinestones, and an old pair of earrings. The lace vail is the same I use for my Padmé Bridal Gown, which was made from antique lace, taken from a lamp cover.
Model: Giulia Lorenzetto
MUA: Micol Gottardo
Costume and photo: Grimilde Malatesta