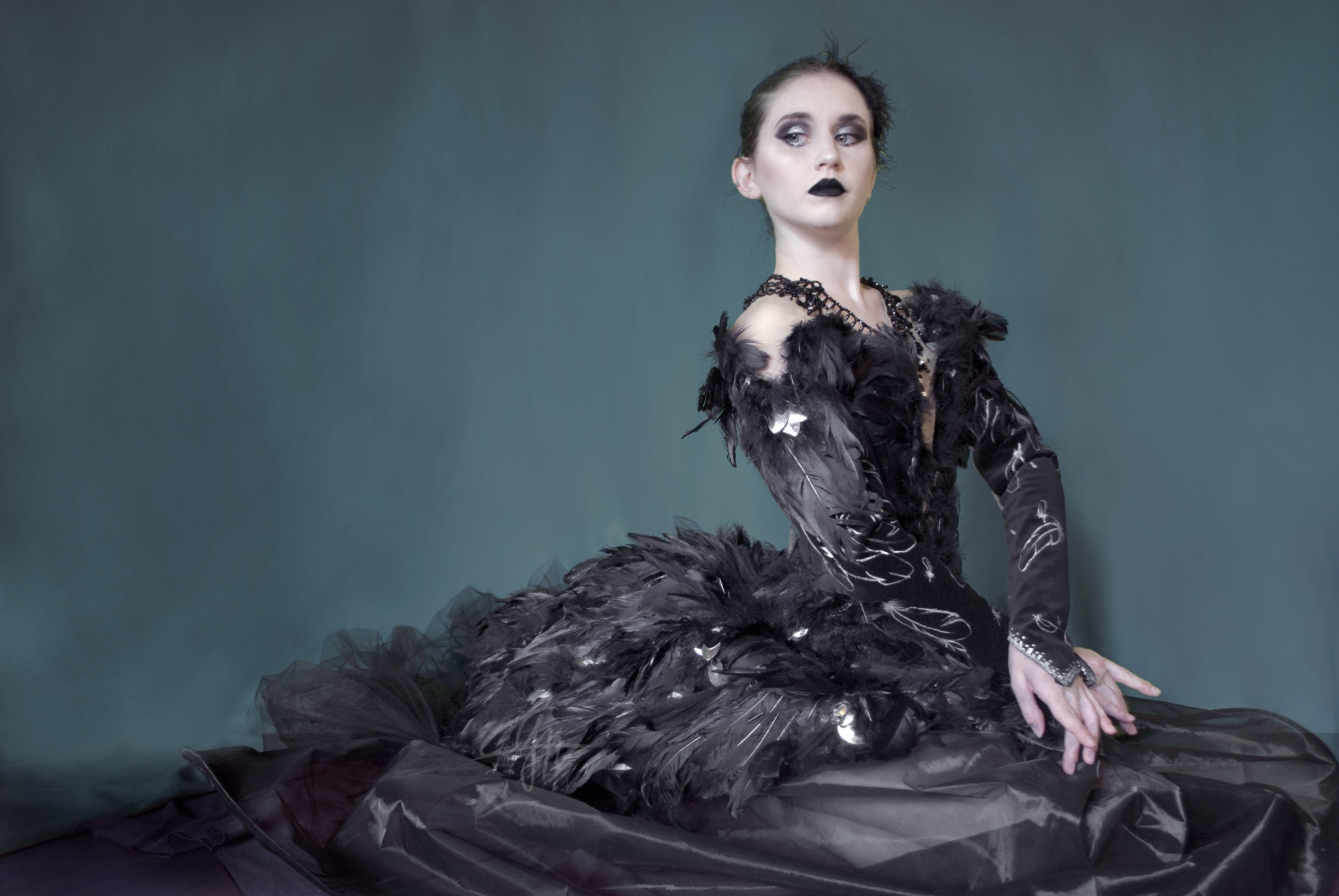 I made this costume to attend The Swan Princess Gala Nocturna.
The idea was to make a dress that would allow any ballet movement, leaving the legs visible, and that would have kept the shape of a wimming swan once itting on the floor.
The bodice is made from an elastic corset I made, to allow movement while having the perfect shape.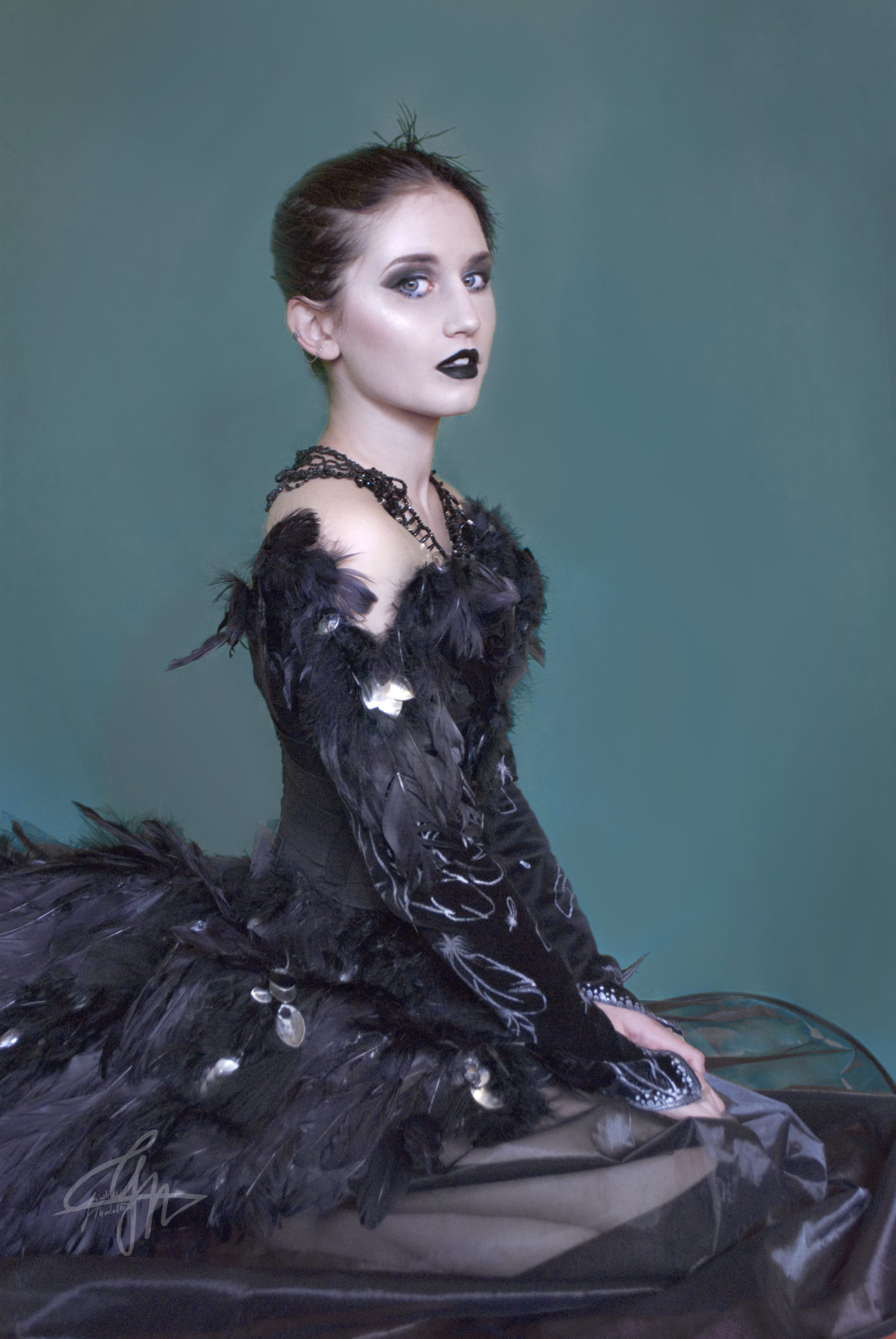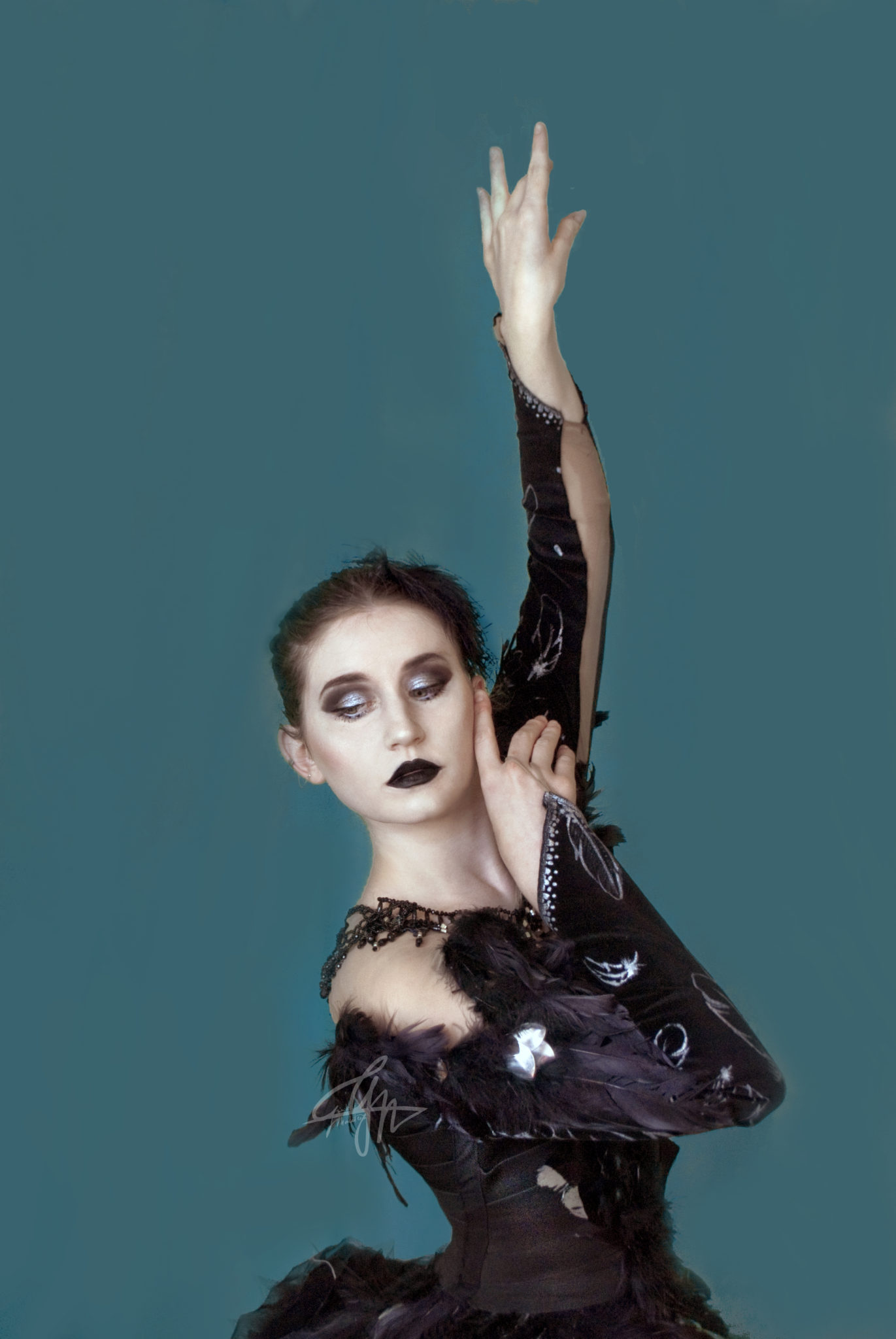 The dress is completed with hundreds of goose feathers, some of them painted in silver on the tip, and some metal scales to give some light.
The nude color net at the neck is with a double jet necklace to conceal the edge.
The original ensemble featured my personal black pointe shoes, from Repetto, a very thin and fragile russina crown that is no longer available, and a set of black filigree claws…that I have purchased from others that I won't quote, as they broke that very night.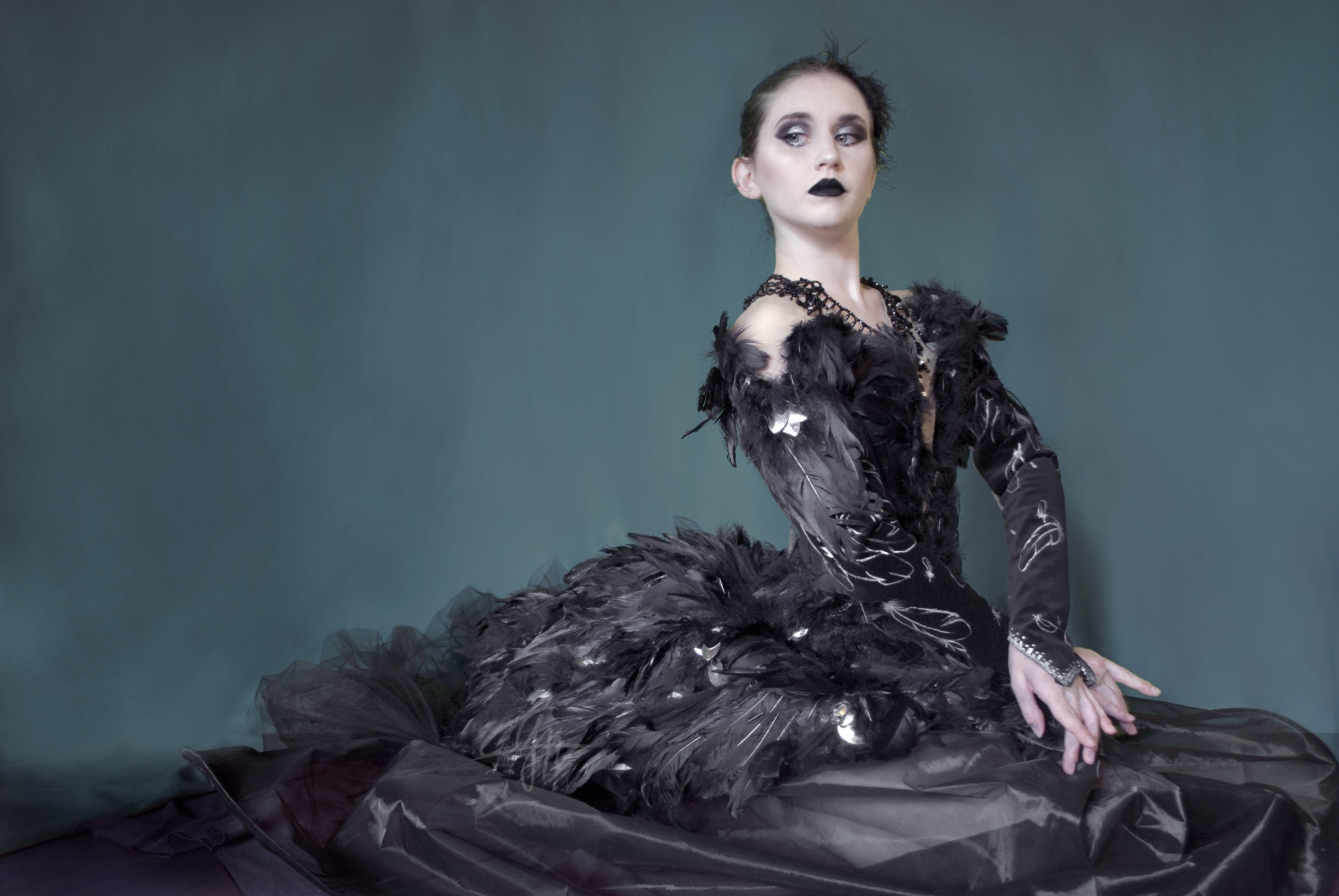 Model: Giulia Lorenzetto
MUA: Micol Adri Gottardo
Costume and photo: Grimilde Malatesta